The weather is getting warmer and that means it's time to trade in your old winter shoes for flip flops. But rather than keep summer sandals in a heap in the closet, we came across this more handy storage solution on (where else?) Pinterest.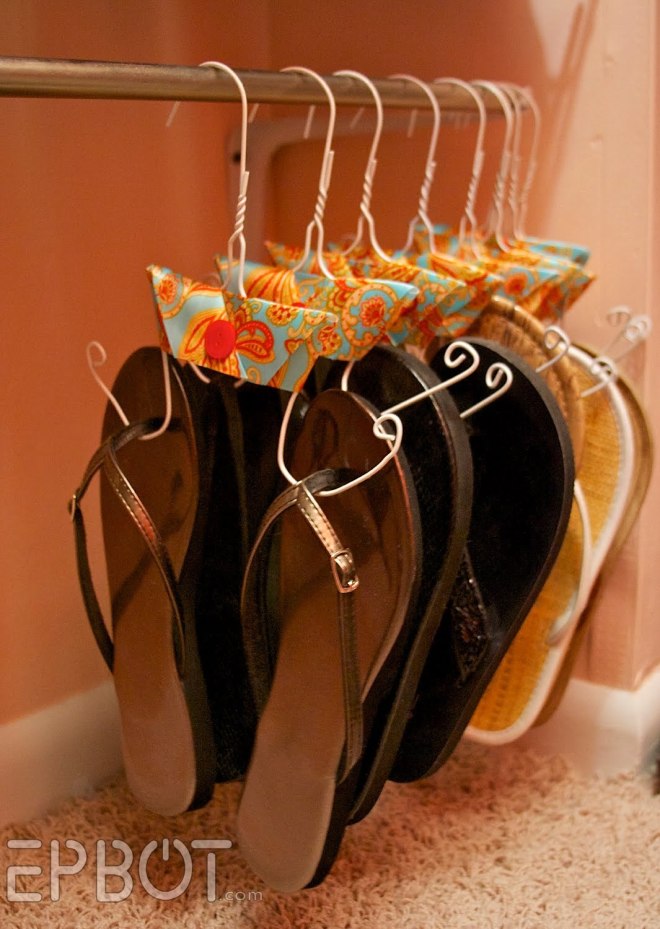 Photo by Jen Yates of EPBOT
Easy and efficient, we can see why this DIY sandal holder would be popular among shoe lovers -- and anyone else looking to save space in their closet. And with almost 4,500 repins, it's one of the most shared projects we've seen yet. So how do you make one for yourself? Blogger Jen Yates of EPBOT cut the bottoms off a few old wire hangers and simply twisted up the ends. To see her full tutorial, visit EPBOT.
Do you have a project that's been making the rounds on Pinterest? We want to know! Just hit "submit a tip" below and send us a link.
Have something to say? Be sure to check out Stylelist Home on Twitter, Facebook and Pinterest.