It's all finally making sense.
Cameron Diaz caught us off-guard when she took Paris' Couture Week by storm, attending shows for Versace, Christian Dior, Armani, Chanel and Valentino and hobnobbing with the fashion elite. Then we learned that she hit up the shows as a guest of InStyle's Style Director, Samira Nasr.
As it turns out, she and Nasr were in Paris on a fact-finding (er, clothes-finding) mission: Cameron Diaz was selected as the magazine's May cover girl and dons the same couture she saw at the January shows for the spring issue.
While we're still not keen on the actress' short hair, she looks lovely in Valentino on the cover and a dramatic lime-green Versace gown inside. Have Paris' elite designers found a new couture muse?
Keep your eyes and ears open for the actual issue to hit newsstands -- in the meantime, check out Cam's cover and a look back at her whirlwind Couture Week.
PHOTO: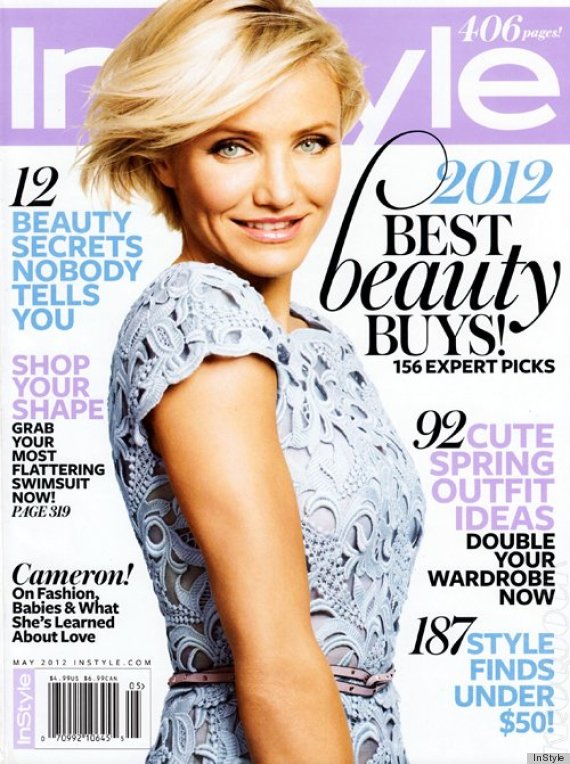 PHOTO GALLERY
Cameron Diaz makes couture week her bitch