UPDATE: We already had their celebrity couple name picked out and now we'll never get to use it.
A rep for Mila Kunis told Gossip Cop, that she and Ashton Kutcher are not dating, adding that the two have "been friends for a long time."
PREVIOUSLY: Is Ashton Kutcher making up for lost time?
On the heels of rumors that the soon-to-be divorced "Two and a Half Men" star was hooking up with Rihanna come reports he's dating a woman from his past.
X17Online has reportedly spotted Kutcher, 34, with his "That '70s Show" co-star Mila Kunis, 28, on multiple occasions, and claims the two have even spent the night at each other's houses.
On Sunday, photographers managed to snap some photos of Kutcher and Kunis shopping for furniture, before they grabbed dinner together at Asanebo in Studio City and later returned to Ashton's brand-new multi-million dollar home in the Hollywood Hills.
Kutcher and Kunis played boyfriend and girlfriend on "That '70s Show" for part of the show's eight seasons, and could really just be friends. In fact, the pair did reunite recently, along with "That '70s Show" co-stars Wilmer Valderrama, and Laura Prepon for a reunion the foursome taped for Fox's 25th Anniversary Special, reports Just Jared.
They might be old friends just catching up, but according to X17Online's photographer, the pair looked as if they could be friends with benefits from the way they were acting inside the restaurant. "Ashton was touching Mila's hand and Mila was all dressed up. She looked hot; this was definitely more than a dinner between friends -- this was a full on date," the photographer claims.
Could the two really be dating?
Kutcher is back on the market and currently in the middle of divorcing his wife of six years, Demi Moore, and Kunis ended an eight-year relationship with actor Macaulay Culkin in January 2011 and was then rumored to be dating her "Friends With Benefits" co-star Justin Timberlake -- a relationship they both denied.
The actress claims to be single and recently told Harper's Bazaar, "I don't get asked out. This past year, I haven't been home, so who's going to ask me?"
For more photos, click over to X17Online.
PHOTO: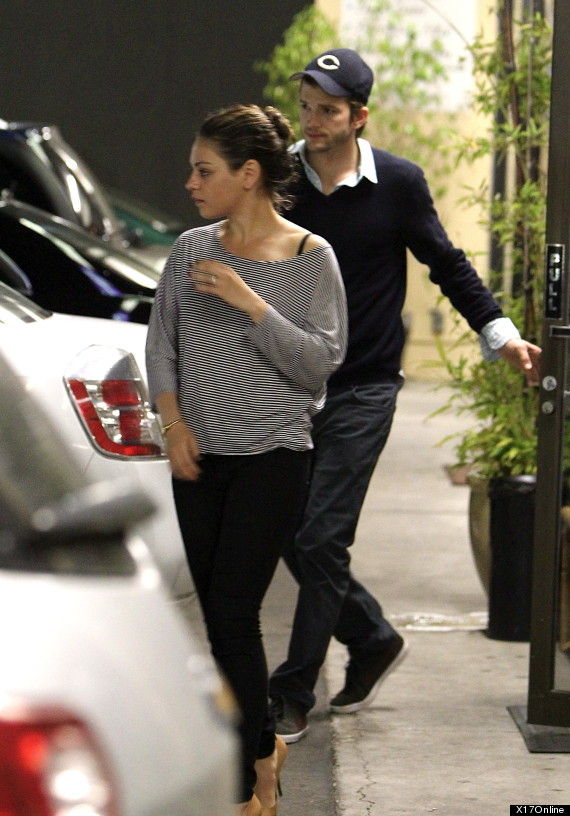 More celebrity couples:
PHOTO GALLERY
Celebrity Couples
BEFORE YOU GO