When Marcel DuChamp hung a porcelain urinal in a museum and called it "Fountain", it was dubbed a work of genius. When Eva and Franco Mattes chipped off a porcelain chunk from said "Fountain" with a Swiss army knife... Well, we don't exactly know what to call it.
Eva and Franco Mattes, the team behind website 0100101110101101.ORG take the art of the prank to the next level, shattering any sense of safety, security or distance that a gallery often provides. As pioneers of the Net Art movement they manipulate web-based media to question reveal the ugly consequences of these entertaining and convenient technologies.
Their current exhibition features multimedia performances through unexpected contemporary vessels such as videogames, Facebook and Chat Roulette. They also incorporate challenges the internet has raised to ideas of privacy, authenticity and ownership and connected these issues back to the history of art.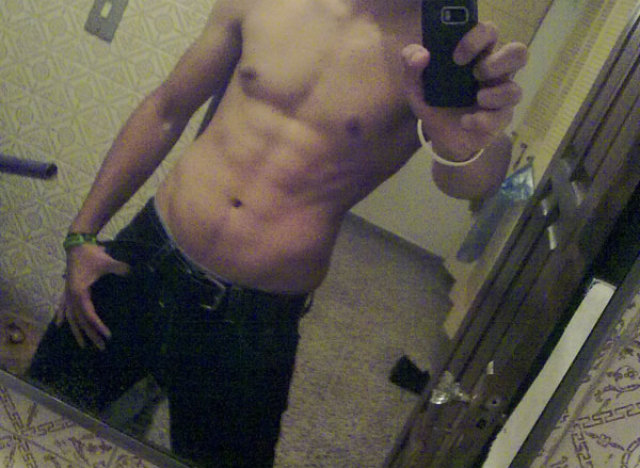 Eva and Franco Mattes aka 0100101110101101.ORG. "The Others," (2011).
Courtesy of the artists and Carroll/Fletcher.
For one aspect of the exhibition, the Italian artists are displaying 10,000 stolen photographs from random people's hard drives. The two apparently stumbled upon a faulty file sharing program allowing them access to strangers' personal photos and music. The loot rolls by in a slideshow of shirtless bros flexing in the mirror and scantily clad girls practicing their pout... it is humiliating, but perhaps only because the poses are so familiar.
Another piece, entitled "No Fun", is actualized via Chat Roulette, a website that randomly coordinates live chats between strangers. Franco appears to hang himself in front of the webcam and records the reactions from the strangers. Some squeal, others take a picture with their camera phone, some stare for a long time in silence -- but nobody calls the police. This sadistic act confronts the purpose of the website, which is often used to alleviate extreme boredom through random surprises.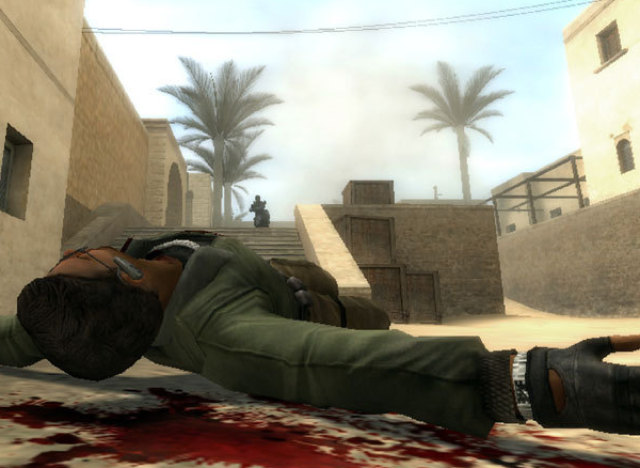 Eva and Franco Mattes aka 0100101110101101.ORG. "Freedom," (2010).
Courtesy of the artists and Carroll/Fletcher.
While playing "Counter Strike", a popular first-person shooter game, Eva refused to kill the enemy and instead begged other players not to shoot her instead. Despite her pleas for mercy, she died a brutal death every time by the hands of Americans. She titled the piece, "Freedom."
Each of the Mattes works is off-putting, offensive and completely captivating. Curator Barbara Rodriguez Munoz explained the art pranksters' motives behind going so far: "We wanted to create a space where there's room for risk and a room for discussion," she said. "Sometimes if you don't shake those boundaries, you don't create conversation." Despite the seemingly bleak way web users are shown through the Mattes' works, the duo insists they do not mean to judge or humiliate. Franco even went so far as to describe their art as a "celebration of daily life."
Throughout their career, Eva and Franco have impersonated artists and corporations alike. They have stolen pieces of legendary masterpieces from Warhol and Kandinsky, and seem to have no intentions of letting up. We are, ahem, dying to see what they will do next.
Eva and Franco Mattes' exhibition "Anonymous, untitled, dimensions variable" will show until May 18 at Carroll/Fletcher in London.
Do you think this art is hilariously brilliant or crossing an important line? Let us know in the comments section below.
BEFORE YOU GO