Hillary Clinton is riding a brand new image wave lately. It started with that epic photo of the secretary of state wearing sunglasses while looking at her Blackberry, which quickly turned into the "Texts from Hillary" meme (approved by Clinton herself.)
And we're sure these photos from Hills' fun night out in Colombia this weekend will only win her a few more admirers. Clinton was in the country with President Obama -- on the same Summit of the Americas visit that launched the Secret Service prostitution scandal -- and let loose on Sunday night at the Cafe Havana, dancing and drinking from what looks like a bottle of Aguila beer. The New York Post claims the group ordered a "dozen beers, two glasses of whiskey and bottles of water."
The outing reportedly began after midnight because Clinton was at an official dinner until late, after which she headed to the nightspot to celebrate with some of her female aides.
Earlier in the day, Secretary Clinton met with Colombian president Juan Manuel Santos Calderón and his wife Maria Clemencia Rodriguez, wearing a very chic all-black outfit and a trendy sparkly bib necklace (with nary a scrunchie in sight).
Check out pics of Hillary cutting loose in Colombia below!
Scroll down for more photos.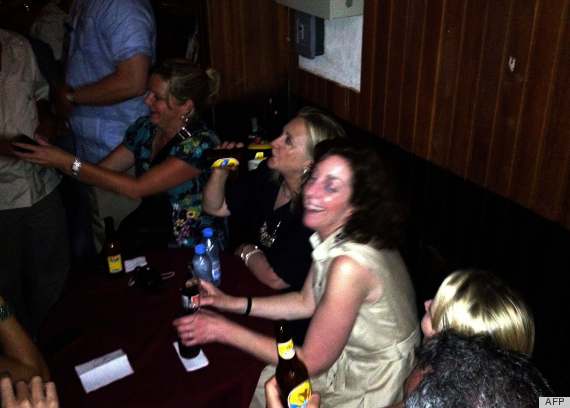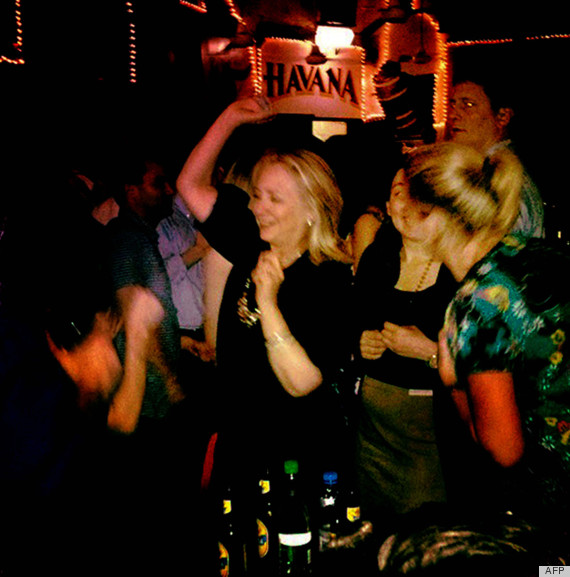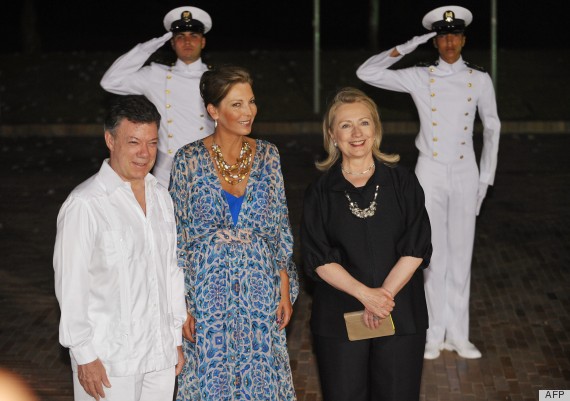 See Hillary Clinton's style evolution!
PHOTO GALLERY
hilary clinton style evolution(CLONED)