Here's one from Russia with love.
The crew aboard the International Space Station snapped this amazing photo of Moscow from orbit in March of this year.
SCROLL DOWN FOR PHOTO
The cluster of lights, of course, is the Russian capital. The aurora borealis is visible on the horizon while daybreak can be seen in the right corner, according to NASA. The object in the left-hand portion of the photo is one of the space station's solar panels.
This image was taken from an altitude of about 240 miles above Earth, according to NASA.
The ISS travels at a speed of about 17,000 miles per hour, and because it only takes 90 minutes to orbit Earth, the space station completes about 16 orbits per day.
Hungry for more views from the ISS? Check out this amazing picture and this video of the Atlantic coast.
LOOK: Moscow at Night: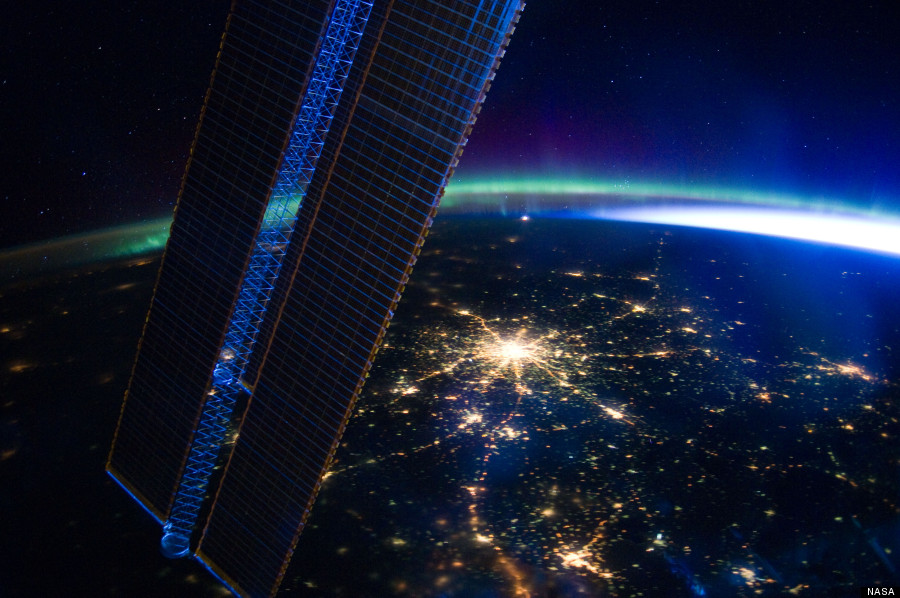 ALSO ON HUFFPOST:
GALLERY: THE EARTH FROM SPACE
PHOTO GALLERY
BEFORE YOU GO
The Earth From Above
PHOTO GALLERY
The Earth From Above