Tommy Hilfiger and Jessica Alba were on hand in Japan on Monday to debut the grand opening of Hilfiger's largest and soon to be Asian flagship store in Harajuku, Japan.
Alba looked glowing in a menswear tux paired with black heels, but we're a little more perplexed by the 61-year-old fashion mogul's sartorial choices. On his first trip to Japan in five years, Tommy brought out a very interesting pair of pants: red chinos lined with black stripes on the calves, which we're guessing are part of his own collection.
According to Women's Wear Daily, the shop will be 10,946 square feet, comprising three floors of sportswear, runway and Hilfiger Denim collections.
But obviously what we're dying to know is: will they be selling the stripey pants? Or is this going to be a DIY-with-permanent-marker situation?
Check out Tommy's unique pants below and weigh in: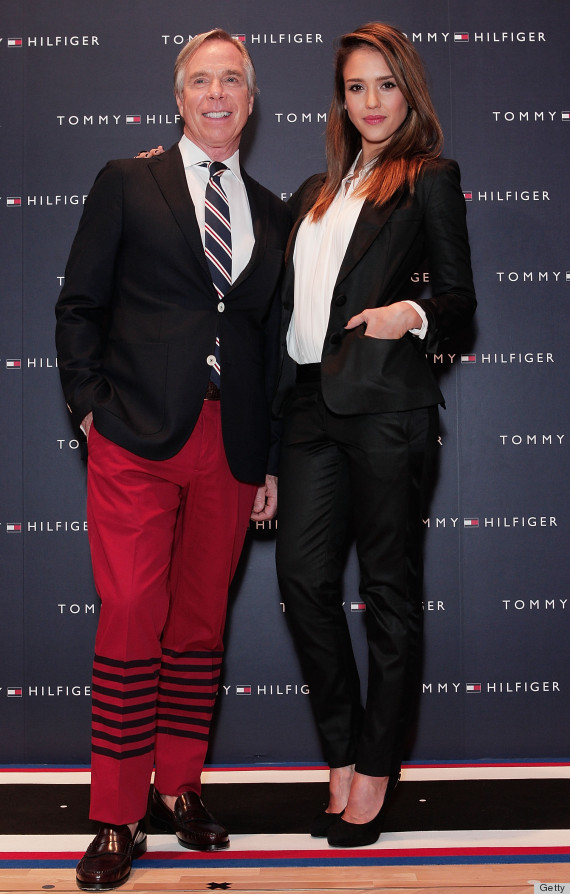 BEFORE YOU GO