Deborah Bay takes close up photographs of bullet holes. Yet far from looking like evidence or documentation, her macro-photography captures abstract forms that resemble the Milky Way or fractured gems. Her collection, dubbed "The Big Bang," examines the tension between the destructive nature of weaponry and their fragile beauty.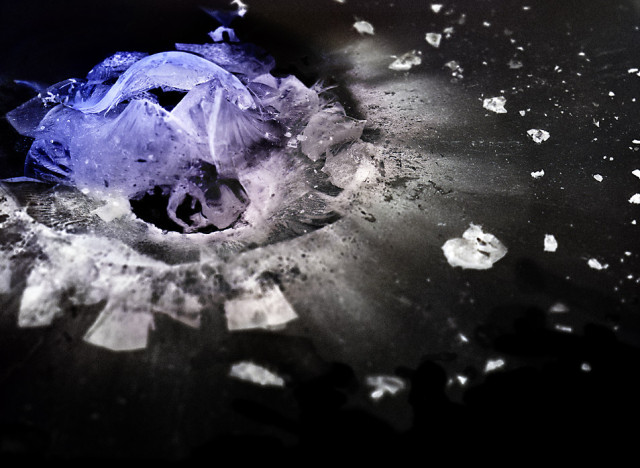 The results are hypnotic visions of pure energy, color and light. As Bay says on her website: "Many of the images resemble exploding galaxies, and visions of intergalactic bling sublimate the horror of bullets meeting muscle and bone." Furthermore, Bay alludes to the relationship between gun and camera, both aiming at a target and shooting.
Did you ever think bullets could be so beautiful? Check out Bay's stunning images below and let us know.
PHOTO GALLERY
the big bang
BEFORE YOU GO