Pursuing a vegetarian lifestyle is no small task. But those in search of motivation need look no further than PETA's Go Vegetarian campaign featuring "House" star Lisa Edelstein.
In a photo shot by celebrity photographer Jack Guy, Edelstein poses nude in a bed of kale next to a caption that reads, "Eat green to go green".
A vegetarian for the past three decades, the 44-year-old actress attributes her health and figure to a meat-free diet.
But she also decided to pose for PETA in order to raise awareness of the negative environmental impacts of meat production.
"The meat industry is really toxic to the environment. The cattle industry–besides the fact there are a lot of cruel things happening–the manure is extremely toxic," Edelstein said in a press release announcing the new advertisement. "We just need to pull back as a culture as much as we can."
PETA isn't the only organization to highlight the benefits of a meat-free diet. According to a U.N. report, a global shift towards a vegan diet is vital to curbing world hunger, fuel poverty and the worst impacts of climate change.
Check out PETA's new Lisa Edelstein ad and behind-the-scenes video below.
LOOK: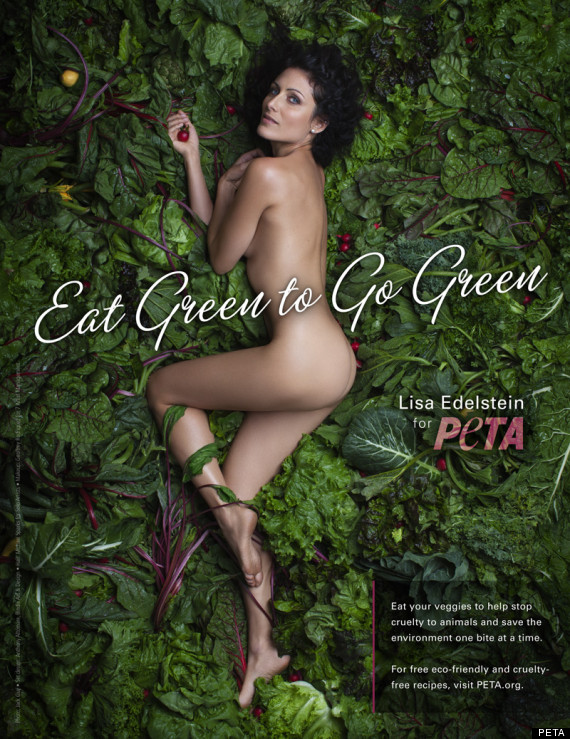 WATCH:
See more images from PETA's racy campaigns in the slideshow below. NOTE: Some photos are NSFW.