The Hunger Games has been doing quite well for itself at the box office, so our interest was piqued when we found out that celebrity photographer Tyler Shields took some images of three of its stars last year: Kalia Prescott, Leven Rambin, and Josh Hutcherson. On April 21, Hutcherson will be the youngest person ever to receive the 2012 GLAAD Vanguard Award in Los Angeles for his work as a GLBT ally. We're glad that the 19-year-old -- who plays Peeta Mellark in "The Hunger Games" -- is putting his fame toward a good cause, though you can see from the pictures below that he also likes to play the hard-boiled tough guy role, too.
Shields new exhibition,"Mouthful," opens on May 20th at Ace Gallery in Los Angeles. We asked the photographer some questions about his work, and his answers are below. Scroll down for images from his latest exhibition.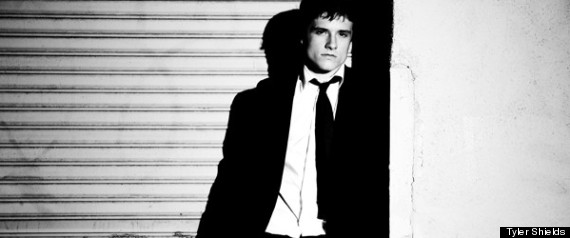 Josh Hutcherson ("Peeta Mellark" from District 12).
How did you conceive of the shots with the 'Hunger Games' stars? Was there a unifying theme linking the photos?
TS: It's funny; they have been friends of mine for years and I shot Josh Hutcherson for the first time when he was 16. They are all incredible kids and it just worked out they were put in the movie together.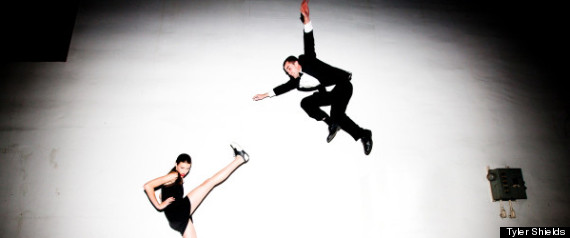 Kalia Prescott (female tribute from District 3).
HP: You received a lot of flack last year for the images of 'Glee' star Heather Morris sporting a black eye, but violence and beauty seem inexorably linked in your photos of both men and women. Why is this the case? Are we all Fame Monsters?
TS: I don't know why people got so angry -- it was like nothing I had ever seen; women's rights groups were telling me there going to hunt me down and bash my head in with a baseball bat and guys got mad because they had been abused! I received about 2,000 emails from men telling me their stories about how there wives had beaten them... I don't know if everyone is a fame monster but I do think people are fascinated by it!
HP: You photograph a wide range of young female stars. How do their celebrity personas (from squeaky clean to on the verge) affect the shoot?
TS: If [an actress] plays a "squeaky clean" person on TV that may not be what she really is as a person so I just try to give her the opportunity to show another side to the world. It's fun; we are making art together and a lot of people get to see it!
HP: What artist or work of art has influenced you lately?
TS: Floyd Mayweather, Mr. T, Francesca Eastwood, Emma Roberts, The East Indian Trading Company.
Shield's new exhibition, "Mouthful," opens on May 20th at Ace Gallery in Los Angeles.
See a slideshow of his work below, and let us know what you think of his photos in the comments section.
PHOTO GALLERY
Tyler Shields
BEFORE YOU GO