Miami-Dade Police have released a composite sketch of a man accused of sexually assaulting a 13-year-old boy at a Metrorail station.
The boy was at the Allapattah Metrorail stop around 3:30 p.m. on April 13 when a man followed him into the bathroom and assaulted him.
Surveillance video from the station shows the suspect walking down the train platform wearing a light blue shirt and light blue jeans, then looking down the escalator before walking south from the station.
The man is described as a 30-to 40-year-old black man with a heavy build, a medium-length afro-style hair cut, and a salt-and-pepper beard. Check out a still from surveillance footage: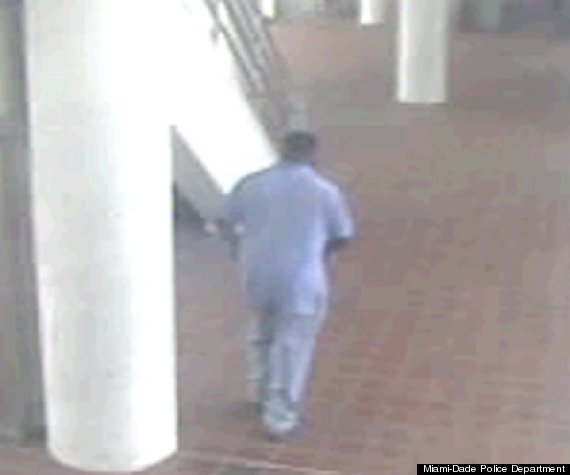 WATCH: Ad tells teens to recognize and report rapes:
BEFORE YOU GO