"Marvel's The Avengers" marketing blitz has been pretty impressive thus far, but not even that video of Iron Man punching Thor in the chest can beat these new Mondo posters of Black Widow (Scarlett Johansson) and Hawkeye (Jeremy Renner).
Released by the Alamo Drafthouse's collectible art boutique, the new posters are part of a series of seven commissioned in honor of "The Avengers."
For Black Widow, Mondo got famed designer Olly Moss to create the minimalist poster. The striking red-black-and-white print features a profile of Johansson's face, with her red lips replaced with a gun. The tag line reads: "From Russia with Gun," a play on both the famed James Bond movie as well as Widow's origins. Moss has previously designed artwork for "Star Wars," "There Will Be Blood" and Marvel films "Thor" and "Captain America: The First Avenger."
The Hawkeye poster was designed by Tom Whalen and features Hawkeye with his familiar bow.
Mondo -- which "focuses on bringing art back to movie posters" by working with noted artists -- recently opened a gallery space in Austin, TX. The posters are limited editions; 320 Black Widow prints were created, while Hawkeye only has 220. They go on sale on April 19 and 20, respectively.
Check back here for more of the "Avengers" poster series. See the posters below.
"Marvel's The Avengers" arrives in theaters on May 4. It closes out the Tribeca Film Festival on April 28.
PHOTOS: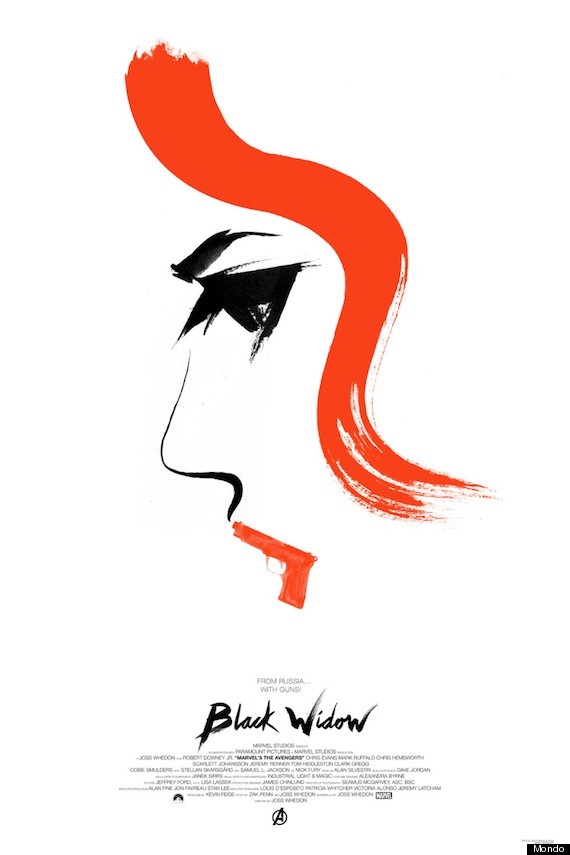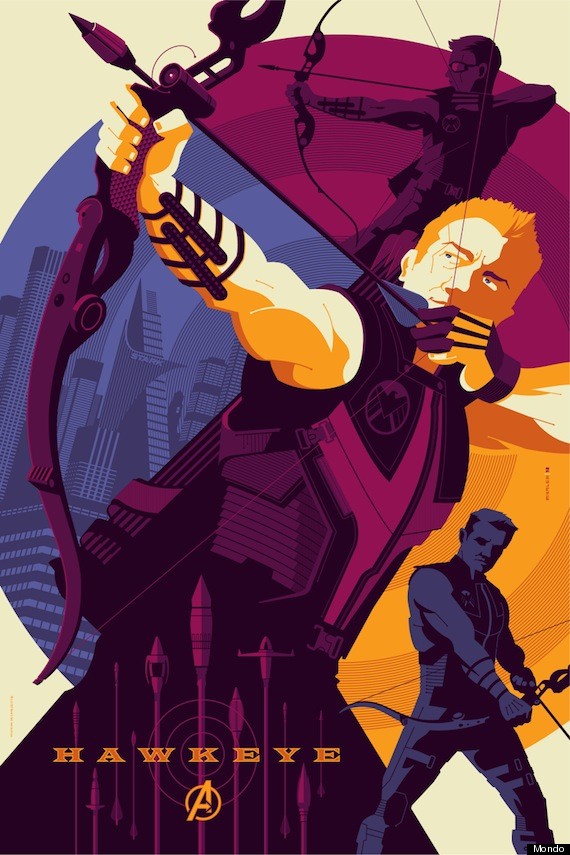 VIDEOS: "The Avengers" Online
PHOTO GALLERY
'Marvel's The Avengers' Videos
BEFORE YOU GO