If you have ever taken advice from a log, dreamed about a one-armed man, or ordered your coffee "black as midnight on a moonless night," then this is the exhibition for you.
A collaborative art show will celebrate the 20th anniversary of "Twin Peaks: Fire Walk With Me", the film prequel to David Lynch's cult series. The 1990s television show chronicled the murder of Laura Palmer, a sweet teenage girl with a wild side, and exposed the twisted underbelly of the quaint town of Twin Peaks in the process. The show created a world where detective work and dreams intertwine in a fantasy that only Lynch could envision.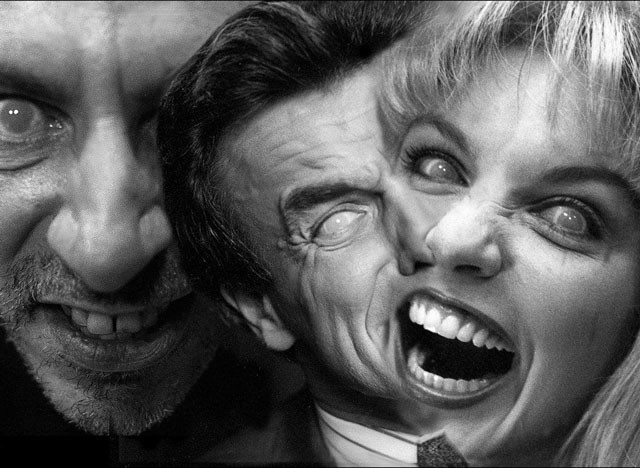 The exhibition, curated by Rob Wilson and David Lynch, features a diverse selection of works that each convey the strange, disturbing hilarity that characterized the TV show. Some of the works capture that serene small-town humdrum while others depict visions of dark omens and demonic possessions. Fans will see those familiar unfamiliar faces, from Bob's horrifying grin to Audrey's smoldering stare. To make the dreamy exhibition that much stranger, it takes place at a gallery that used to be a train station. (Laura Palmer was murdered in an abandoned train car.)
The show will feature unreleased music from "Twin Peaks" and a special DJ set by Dean Hurley, David Lynch's engineer and musical collaborator on his album "Crazy Clown Time." It will show at Copro Gallery in Bergamot Station in Santa Monica, California, from April 21 to May 12.
Share your favorite Twin Peaks moments in the comments section below.
BEFORE YOU GO