Sheer is a dangerous thing. So is side boob. Together, the two are (potentially) a recipe for disaster.
So hats off to Julianne Hough, the brave soul who walked last night's Us Weekly Hot Hollywood Style red carpet in a sheer long-sleeve dress that covered a mere fraction of her upper body. All hail the side boob!
To be fair, Hough's DKNY frock does balance the sexy transparent top with a ladylike skirt and a high neckline. Yet the square piece of fabric constituting the top is rather daring, not to mention totally bra-prohibitive.
Given the cuteness of this dress (and Hough in general), we have to ask: is side boob always a bad thing? We've lamented the strange trend before, but this little number on Julianne is fairly adorable...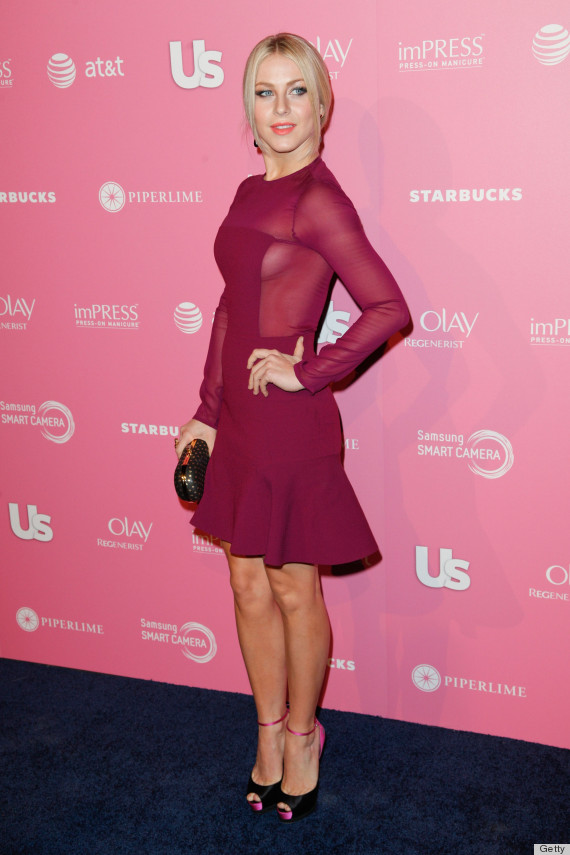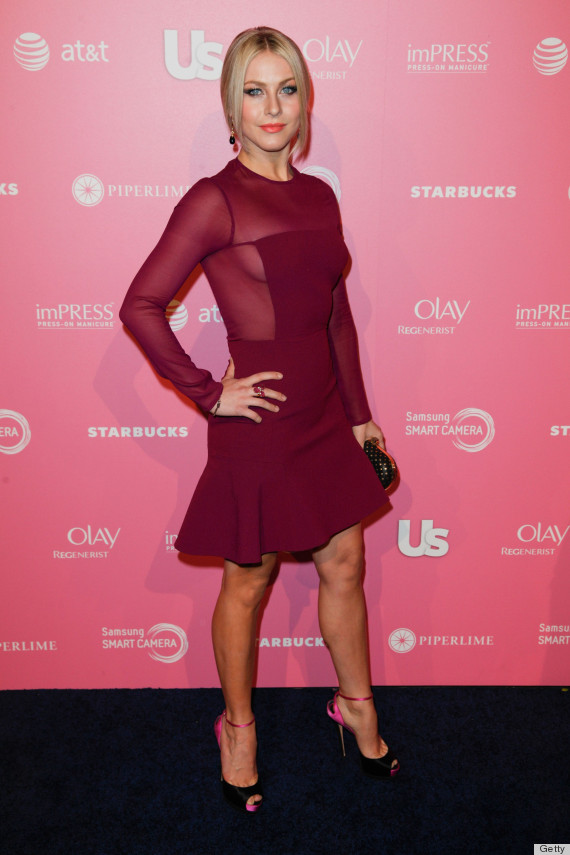 For more sideboobs, click on through:
PHOTO GALLERY
The Famous "Sideboob"