Looking good, Demi Lovato!
The popular singer, 19, was all smiles as she hit the beach in Rio de Janeiro, Brazil, on Wednesday with her friends. Lovato sported a strapless, brown two-piece as she played in the waves and showed off her healthy beach body.
Though she seemed to be in good spirits while enjoying the sun, her time in South America got a bit crazy when she was in Venezuela earlier in the week -- though she didn't seem to mind too much.
"17 freaking bodyguards yesterday and I STILL got my hair pulled!!! Hahahahaha Venezuela you are INSANE!!! I love you guys," Lovato tweeted Sunday.
Check out a photo of Lovato, as well as other stars on the beach: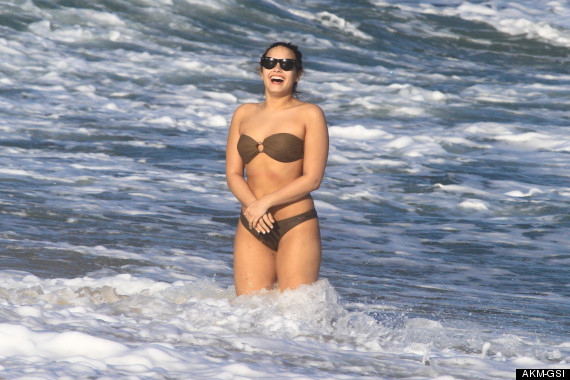 PHOTO GALLERY
Celebrities Hit The Beach & Pool