Emma Roberts is kind of our hero.
The 21-year-old actress and girlfriend of "Glee" star Chord Overstreet headed to lunch in Beverly Hills on Thursday wearing a super cute polka dot top but of course, Emma soon found herself being tailed by the paparazzi.
After Roberts ducked into her restaurant, the photographers decided to take photos inside the backseat of her car (questionable?), and their lenses seem to have found something surprising lying right out in the open: a pair of bra-stuffing devices.
The squishy chest enhancers, which are informally known as "chicken cutlets" for what they resemble (it's gross, we know), can be bought at stores like Victoria's Secret.
Not that we're dissing Emma. Hey, if you enhance your look with a little silicone help, no need to be ashamed! After all, you've got some famous Hollywood company.
Check out the photos below, and view more pics of Emma at X17online.com.
PICS: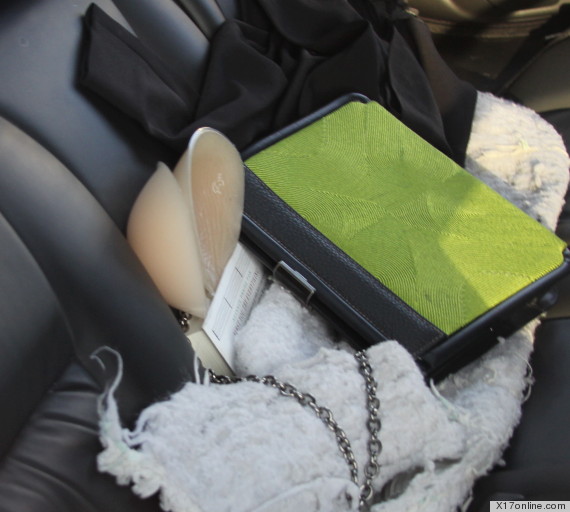 See some embarrassing celeb beauty mishaps below (cringe!):