The Kardashian sisters, with all their hair extensions and lavish eyeliner, have never been accused of looking natural. (Something we're sure they'd admit to as well.)
But when we saw these pics of Kim headed to the airport in Los Angeles on Thursday, we were shocked by the spray tan-induced burnt sienna color of her skin. Exactly how many coats do you think she put on?
Kim's very bronzed skin did complement her black Birkin bag and gray jacket, so maybe she intended it as just another accessory, but we're loving Khloe's more natural glow a bit better. Maybe she heeded our advice?
Scroll down to see pics, and click here to see more photos of Kim and her tan on X17online.com.
PHOTOS: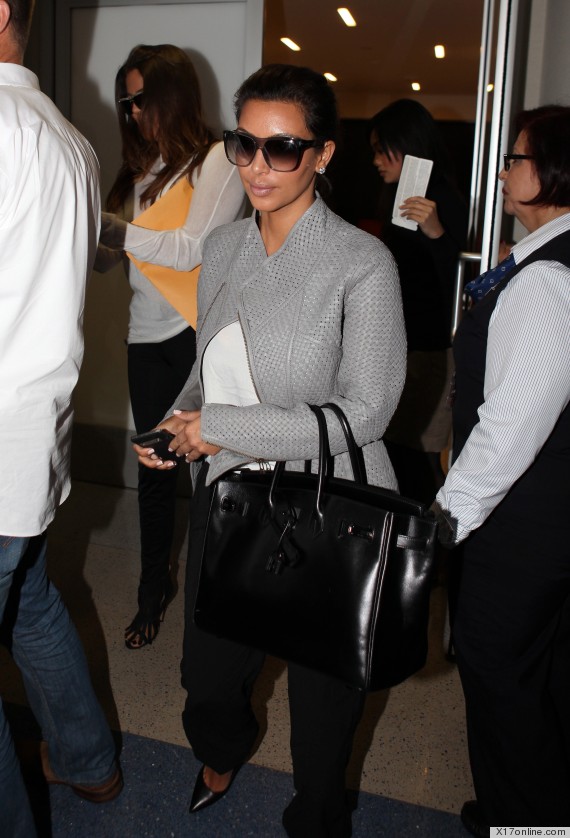 See more awful celebrity tans!
PHOTO GALLERY
Worst Celebrity Tans