If you thought your mom embarrasses you, just be thankful she's not Kris Jenner.
The 56-year-old "momager," who holds the reins to the Kardashian empire, definitely crossed some boundaries when she tweeted a photo of her slumbering daughter, Kim Kardashian, on Friday morning.
Kim was just trying to catch up on some beauty sleep before her Kardashian Kollection event in Chicago on Friday when she climbed into bed with her mom. Kris clearly can't help herself when there's a potential photo op and tweeted a photo of Kim in bed, fast asleep.
"I love that @kimkardashian still crawls in bed with me... she's still my little girl! #favoritething," Kris tweeted.
Kim is used to living her life on camera, but she's usually prepared to look her best. We're not sure she appreciates her mom posting her makeup-free photos online for the world to see.
PHOTO: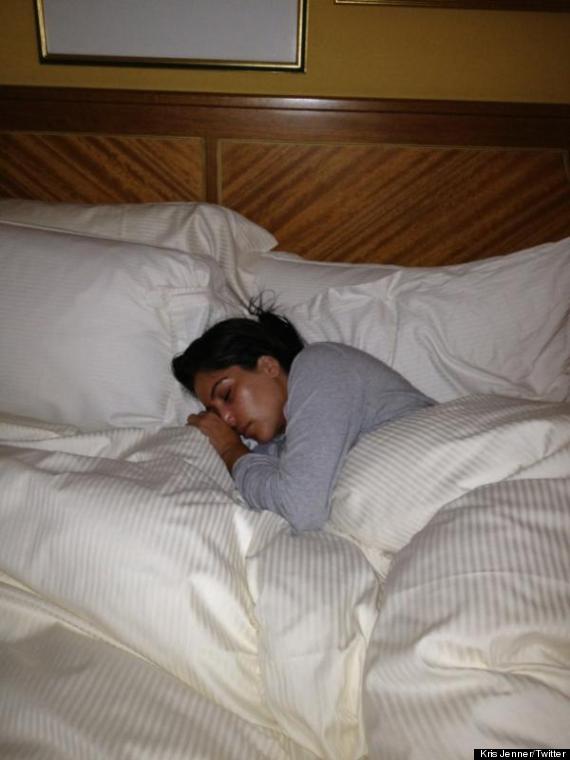 More stars without makeup:
PHOTO GALLERY
No Makeup, Still Gorgeous!
BEFORE YOU GO