Victoria's Secret Angel Alessandra Ambrosio is in the throes of her second pregnancy (she's having a boy!), and like any good model, she's treating it as an opportunity to show off her awesome figure.
Ambrosio posted this sexy photo on her Facebook on Sunday, which was shot by the famed duo Mert & Marcus. It appears to be an ad for the Brazilian jewelry company Vivara, and, well, it's working: you can't help but notice her flashy rings (after you're done looking at the, uh, rest of the picture).
The model also recently showed off her baby bump on the cover of Yo Dona magazine, but the big difference is, well, obvious: here she's naked. And, we couldn't help but notice that she's doing the controversial Demi Moore pose.
Check out Ambrosio's sexy ad below, and also, some more celebs who doffed their duds while expecting.
PHOTO: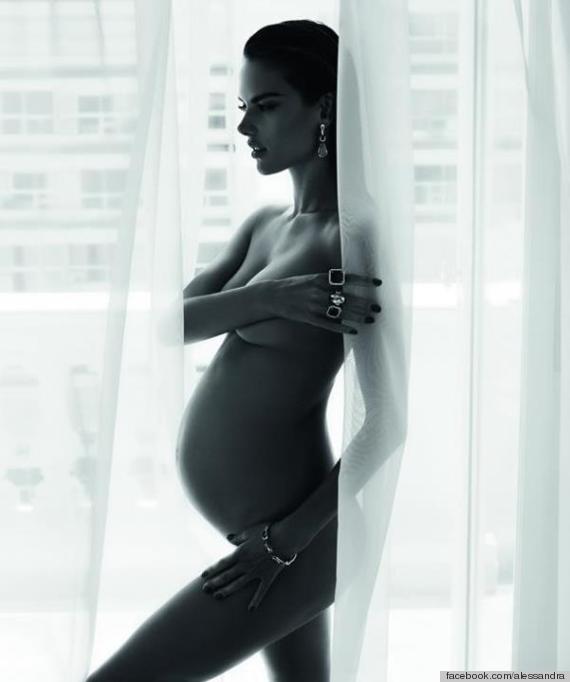 Some celebs who posed nude on magazine covers while pregnant:
PHOTO GALLERY
Pregnant Celebs Who've Posed Nude