When celebrity romances get super serious, sometimes the parties involved will wear matching outfits (never forget!) or more bravely, get tattoos of each other's names.
But Kim Kardashian picked a novel fashion technique to show off her new rumored relationship with rapper Kanye West. The reality star landed at LAX on Sunday wearing a Rachel Roy coat, a Celine necklace and leather pants paired with a black Birkin.
But Kim's other accessory trumped even that expensive Hermes bag -- she was sporting gold stud earrings with the initials "K" and "W." (Her apparent hickey, however, had vanished.)
The rumored couple hung out in New York City on Saturday, grabbing ice cream in Soho and then dining in the Meatpacking district later on.
We suspect Kim knew exactly what she was doing in feeding grist to the rumor mill, given her ponytail. Girl isn't stupid.
See photos of Kim's "KW" earrings below: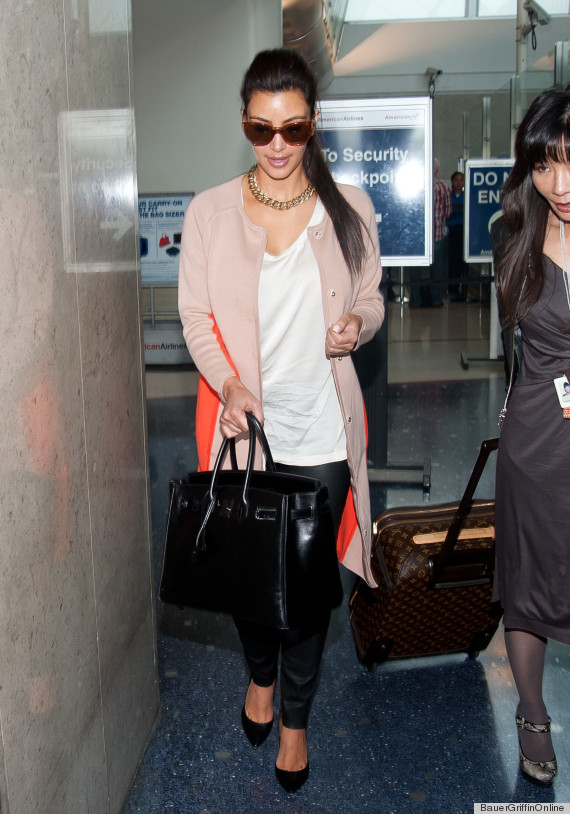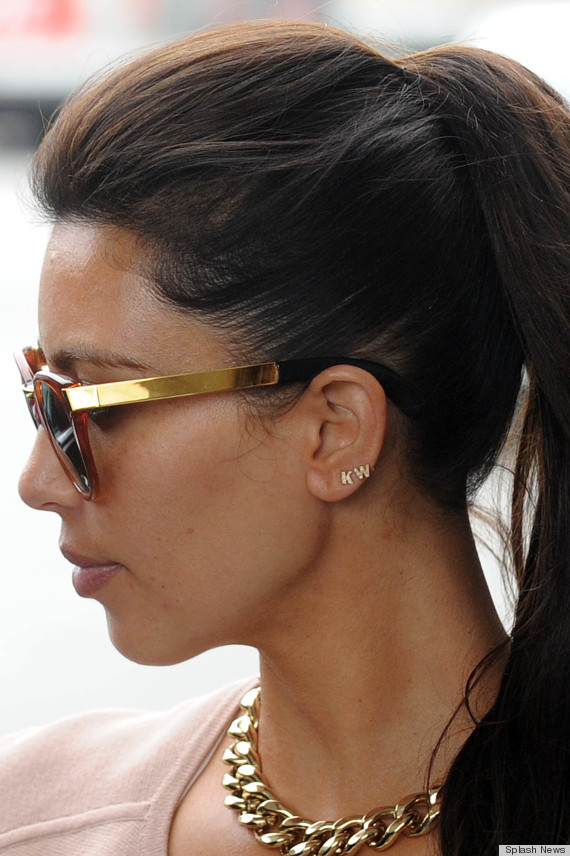 Check out Kim's style evolution!
PHOTO GALLERY
Kim Kardashian Style Evolution
BEFORE YOU GO