Princess Charlene chopped her hair!
The blonde royal from Monaco stepped out on a sunny Sunday to attend the Monte-Carlo Rolex Masters tennis tournament over the weekend with her husband Prince Albert II, and aside from her stylish outfit, we also immediately noticed that her hair looked shorter. Much, much shorter.
At first we thought Charlene, outfitted in a very chic white suit and navy blazer, had simply tucked her hair back into a ponytail, as she's wont to do. (In fact, we can only recall her having her hair down twice in the past.) But then we glimpsed her mane from the back, and as it turns out, the former Miss Wittstock had in fact chopped it all off.
When we last saw Monaco's leading lady, she was cavorting in Fair Isle ski gear in Norway and opening a Grace Kelly exhibit in Australia a custom pink princess-y dress.
Though pixie cuts are perennially chic, perhaps short hair having a real renaissance. Anne Hathaway just made the chop, and we thought Maria Sharapova had, but alas, her short hair was just a wig.
We just wonder what noted Charlene skeptic Cathy Horyn is going to say about her new 'do.
Scope out some photos of Charlene's brand new pixie cut below and cast your vote: do you dig her makeover?
PICS: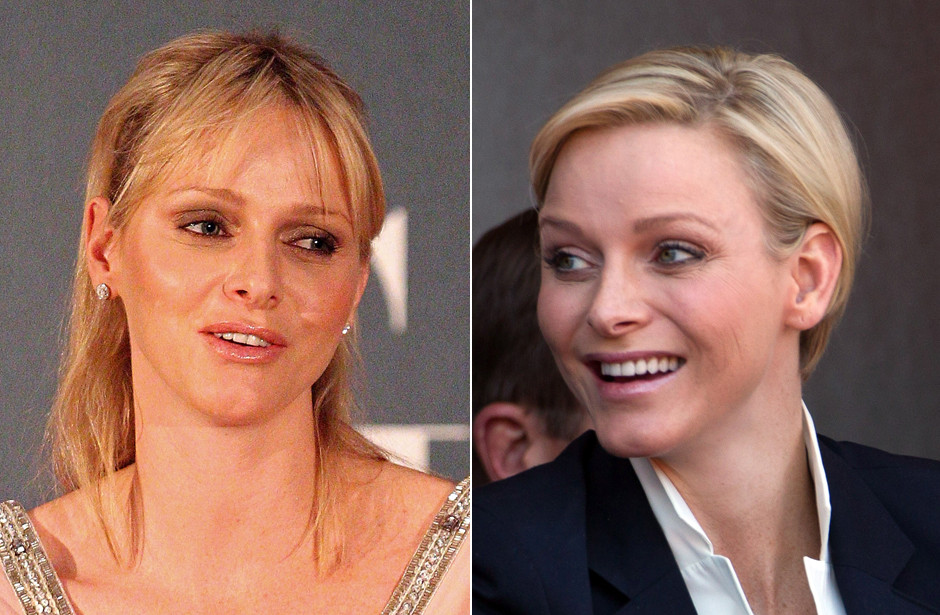 PHOTO GALLERY
Princess Charlene SHORT HAIR