We've generally been loving the spring mag covers, from glamazon Penelope Cruz for May's Harper's Bazaar and Scarlett Johansson for Vogue's May issue.
But a recent cover made us do a double-take, because our typically keen celebrity-spying eyes were fooled. The May 2012 cover for Harper's Bazaar Singapore is lovely, featuring retro pastels and a Prada swimsuit (last seen on Jessica Alba). But who's that girl -- a cross between Kim Kardashian and a Barbie doll?
Neither, actually. It's Dutch model Veroniek,who IRL looks neither like a reality star nor a plastic doll. But in this new photo, styled by Kenneth Goh and snapped by Gan, Veroniek is smoothed to perfection with pinup hair, Kardashian-esque proportions and a seemingly extra small head. And is it just us or is something up with her armpit?
Photoshopped or not, Veroniek's exaggerated pinup pose makes for a striking image. But we sort of wish we were looking at a human, not a doll...
PHOTO: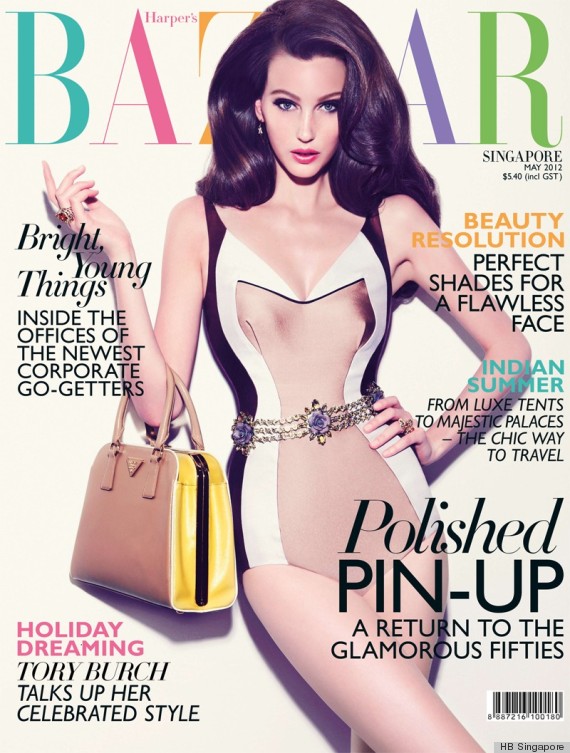 BEFORE YOU GO
PHOTO GALLERY
When Photoshop Goes Wrong...