No one can rock a baby bump like Kourtney Kardashian. The pregnant celebrity stepped out in New York City Tuesday and showed off her ever-growing belly to the waiting photographers.
Kardashian is in town to celebrate the grand opening of her beau Scott Disick's new Japanese restaurant, RYU. Many members of her family, including mom Kris Jenner and sisters Kim, Khloe, Kendall and Kylie, were all on hand for the festivities Monday night.
However, it seems Kim's new relationship with Kanye West overshadowed the big restaurant reveal, especially when they were spotted holding hands while heading to the event.
But Disick's new restaurant endeavor isn't the only thing the Kardashians are celebrating this week. The family just signed a new, three-season contract with E!, reportedly for more than $40 million.
Check out a photo of Kardashian below, as well as photos of other celebrities who are expecting: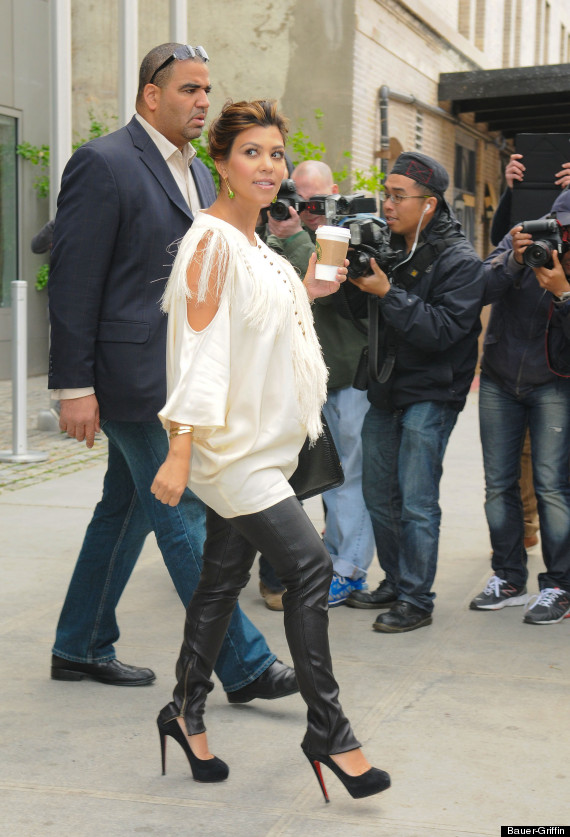 BEFORE YOU GO