We love a major SJP Fashion Moment, when Sarah Jessica Parker experiments with wild hats or over-the-top dresses. But sometimes, like last night, our "Sex and the City" fave surprises us with an oddly subdued red carpet moment.
For the Carnegie Hall Medal Of Excellence Gala honoring Bill Cunningham, Parker swanned her way into the Waldorf-Astoria wearing a bridesmaids dress. With a white cardigan on top.
The dress itself was actually vintage Oscar de la Renta, a nod to one of her fellow gala chairs. But with a stunningly casual cardi thrown on top and an oversized bag, the whole number was less than impressive. Was anyone else reminded of Pam's bridesmaids-y dress from "The Office"?
But it all worked out fine, considering SJP can pull off basically anything and her hair was looking particularly awesome last night. A girl's allowed one slip (or in this case, cardigan) every once in a while, right?
Are you a fan of SJP's gala outfit?
PHOTOS: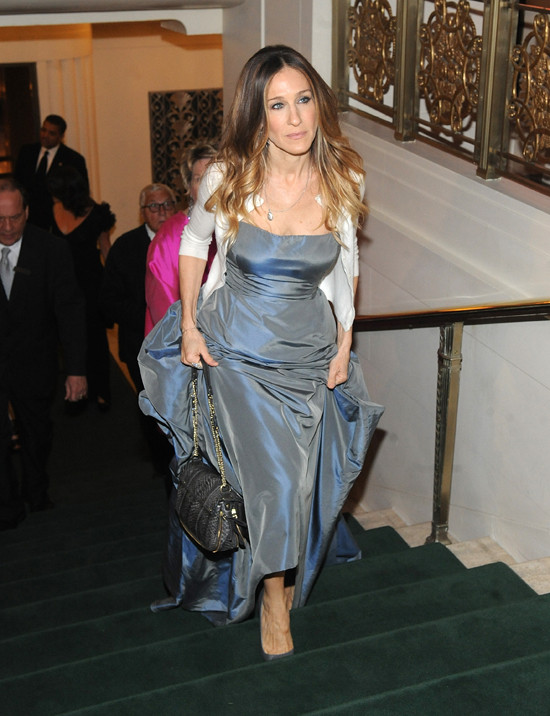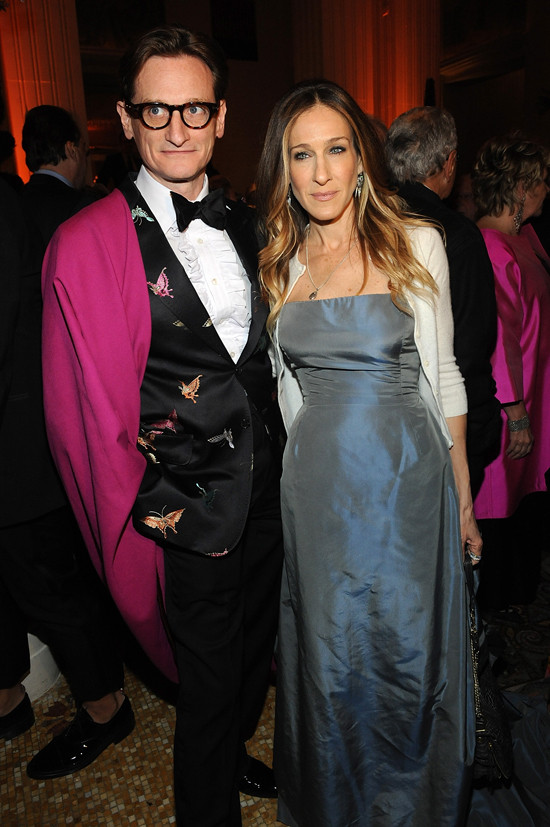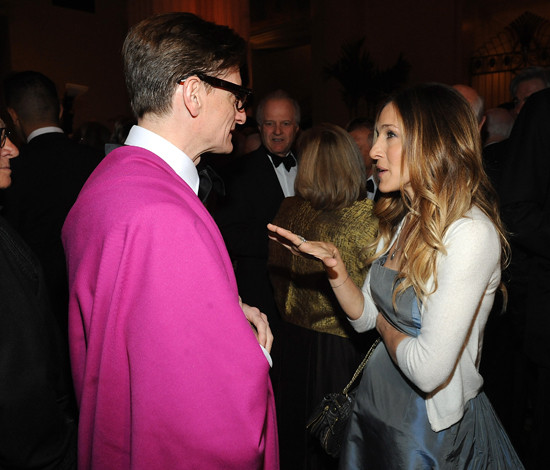 See SJP's style evolution...
PHOTO GALLERY
Sarah Jessica Parker's Style Evolution