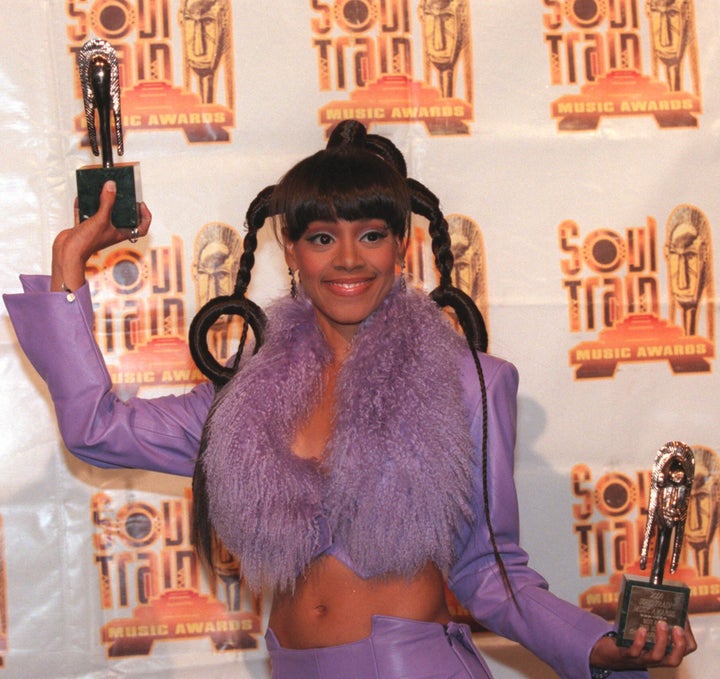 On the 10-year-anniversary of the death of TLC's Lisa Lopes, mourners are remembering a Grammy-winning artist who shared her talent –- and giving nature –- with the world.
Lisa Lopes -- better known by her stage name, Left Eye -- died on April 25, 2002 in a car crash in Honduras, a place she had made her second home. The rapper had set her sights on eventually developing a medical and educational nonprofit there and at the time of her untimely death, had been volunteering at a child welfare center, according to Entertainment Weekly.
According to People, Left Eye was initially motivated to help out in Honduras after Hurricane Mitch hit in 1998. She then went on to promote literacy programs and bought land to start a children's camp. In her home state of Georgia, the singer often visited children in local hospitals and she had planned to visit a refugee camp in Kenya.
To learn more about Left Eye's charitable endeavors, click through the slideshow. Story continues below.
The acclaimed singer also spent a considerable amount of time mentoring budding stars determined to break into the music industry.
"She did so much for us," Sophia Gibson, 19, a member of the quartet Egypt told People. "She was like an angel."
After her tragic death, family members established the Lisa Lopes Foundation to perpetuate her mission to help underprivileged youth and to continue her work in Honduras.
The organization plans to host its first-ever tribute concert in May in Atlanta and proceeds will benefit the foundation.
As family and friends celebrate Left Eye's life and giving mission, they continue to mourn the star they lost too soon.
"Lisa is our sister. You never get over losing a family member," TLC's Chilli said in a press release. "We love her and we miss her and that isn't ever going to change."