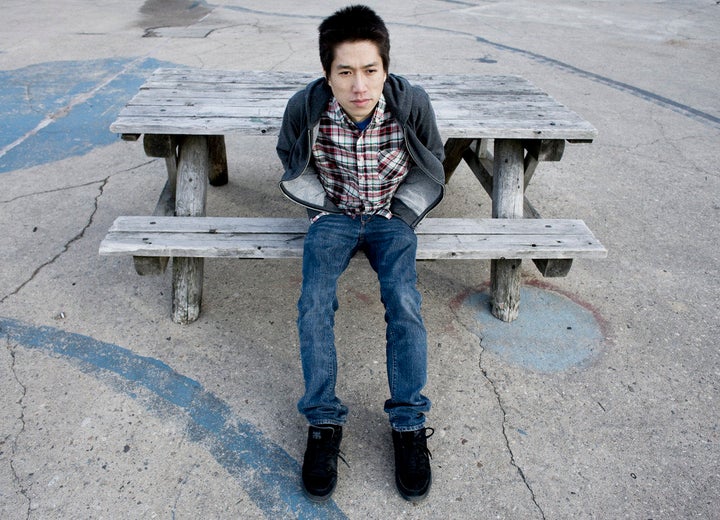 Salman Rushdie said, "a poet's work is to name the unnameable, to point at frauds, to take sides, start arguments, shape the world, and stop it going to sleep."
This seems like an art worthy of celebration to us, which is why, in honor of National Poetry Month, we're featuring a different poet each week on our page. Some are traditional veterans of their craft, while others are burgeoning experimental writers. All offer unique perspectives on the often overlooked medium.
This week's poet is Tao Lin, a 28-year-old post-modern writer who captures the spirit of the Internet age. His work includes "Richard Yates," a novel that has more to do with absurdly named twenthysomethings sorting out their lives via Gchat than the author of "Revolutionary Road," for whom the book is named, and a Vice Magazine column called "drug-related photoshop art."

"in manhattan on 29th street across the avenues then over a railing there is a little beach"

you quit school
and gave up on life
you had cancer or something so they excised your flesh
there were other problems with your lymph nodes
you came to my reading in chinatown and vomited
we had creative writing
you wrote about a dog that was a sad robot
i wrote about sad children and a giant squid
now you are an electrician
because of student loans you are fucked
there is an online game that you play
you have gained a lot of weight
you said you don't check your email anymore
i lent you money for cigarettes
'you've given up on life,' i said
you said you hadn't
i said we'd play the lottery
you said you just threw out about seventeen non-winning tickets
i said i went to atlantic city over thanksgiving and won
i said we'd go to atlantic city
you said you can't; not until you win the lottery

you took me to the beach
the beach was gray
you lay on a rock and you said it was beautiful
it was 3 a.m. and i stood there
the water was black
'let's go,' i said
'wait,' you said
i said okay
and a few minutes passed