Time for a walk down Google's memory lane.
In 2006, two years before Google unleashed the very first Android-powered phone (the T-Mobile G1), the company's big idea for consumer smartphones looked a lot like a BlackBerry.
According to The Verge, Google's plans for its future line of Android phones included such features as an ARMv9 processor of at least 200MHz, 64MB of RAM and a 2-megapixel camera. The exact specs for this prototype device, aptly named the "Google Phone," haven't been released.
Take a look at a rendering of the 2006 "Google Phone" (below), courtesy of The Verge.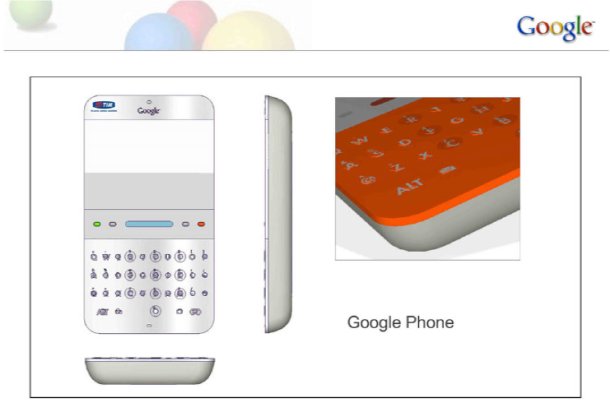 Now, compare that to the first Android phone released in 2008: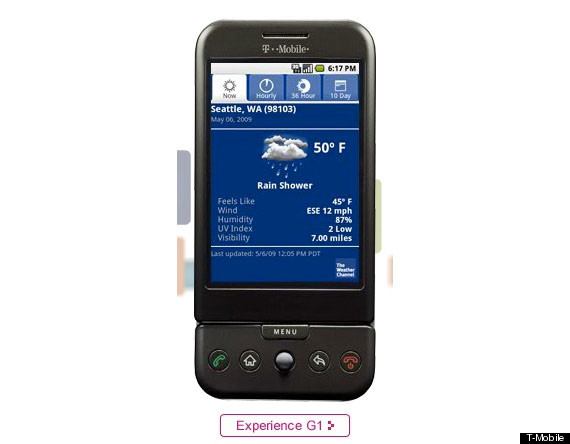 Cult of Mac argues that this rendering indicates Google wasn't planning to release a touchscreen smartphone -- until Apple released the iPhone, that is.
In addition, as Boy Genius Report points out, Google had pitched to T-Mobile the idea of offering an unlimited data plan for just $9.99 a month. To make this low price possible, the company offered to forgo the commission it would have earned by referring Android customers to the mobile carrier.
Renders of said phone, originally included as slides in a November 2006 Google presentation, were revealed on April 25 as evidence in the Google-Oracle trial over patent infringement.
According to Slashgear, Oracle's attorneys are using the designs to support the company's claim that Google had used Java software, which Oracle acquired with its purchase of Sun Microsystems Inc. in 2010, in its Android devices without payment or permission.
CNET reports that the first official Android phone, the 2008 T-Mobile G1, offered two different data plans for either $25 or $35 and the Android software platform, which Google had hoped to outfit with Java software, as shown by one of the presentation slides during the trial.
While Google CEO Larry Page has claimed that Android is important but "not critical" to the company's success, CNET says that another presentation slide entitled "The 5 Business Units each a $10B opportunity; Android and Chrome platforms critical assets for their success" begs to differ.
What do you think of Google's first phone? Would you have bought it had it been released? Let us know in the comments!
BEFORE YOU GO