Sometimes even pop stars need a break.
Celebrity BFFs Taylor Swift and Selena Gomez took some time out of their equally busy schedules to just hang out like normal girls.
On Thursday, Gomez, 19, posted a photo of all the fun she, Taylor and some other friends were having, just goofing off around the house.
"Because you need a best friend that's sings beautifully, another best friend to dance with you and another to listen. Oh and cupcakes... Cupcakes," she wrote.
We just love when celebrities show us they aren't that different from the rest of us, but of course, we already knew that Selena likes getting silly and having a good time.
PHOTO: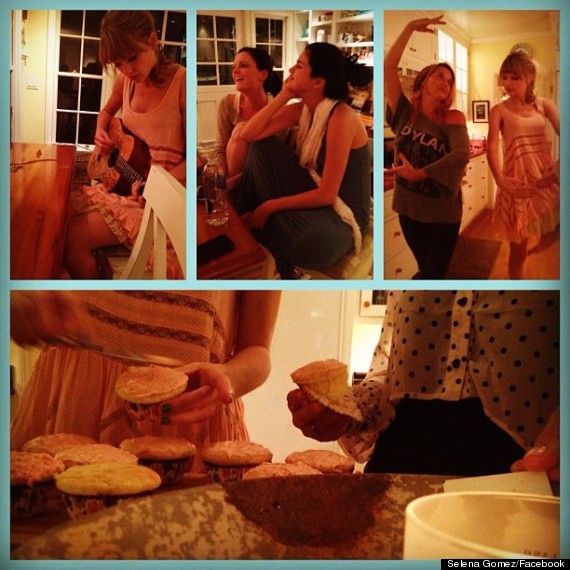 More famous friends:
PHOTO GALLERY
Celebrity BFFs
BEFORE YOU GO