Katie Holmes totally aced the natural look in New York this week, stepping out sans Tom Cruise and Suri Cruise in a relaxed sweater and jeans.
Also noticeable were a few strands of gray hair in Katie's mane, which we're kind of glad Katie hasn't dyed yet. She's not afraid to reveal her natural color; she also showed some gray hair at the Armani show in 2011. Work it, girl!
The star, 33, recently shot down rumors she's pregnant, although we're sure little Suri wouldn't mind a sister to share closets with.
See for yourself below! Do you think Katie should be bothering to cover up her gray?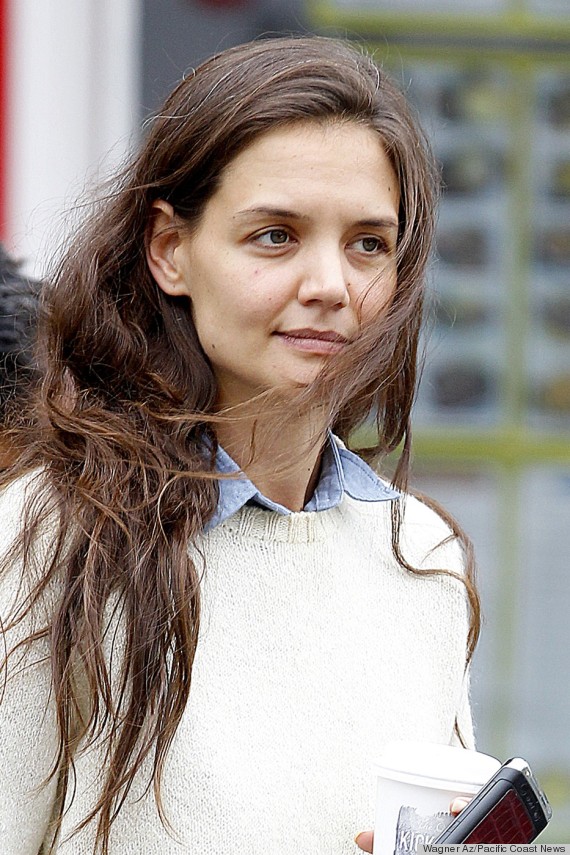 See more celebrities without makeup!
PHOTO GALLERY
No Makeup, Still Gorgeous!