Ouch!
This is what happens when you try to rock a stage in spandex ski pants.
Fresh off of renewing her wedding vows in France, Mariah Carey headed to Austria to sing some sweet melodies to the Alps as part of the Top of the Mountain Concert in Ischgl. (Unrelated: we have NO IDEA how to pronounce that.)
Mariah's red and black leggings, which she paired with a black jacket and boots, looked a little too snug. But this isn't even the first time she's worn them. No, Carey donned the spandex onesie in Aspen last year, although this seems to be the first time she's worn them onstage in front of the masses.
Check out Mariah's pulse-constricting pants below and tell us: were her pants worth repeating twice?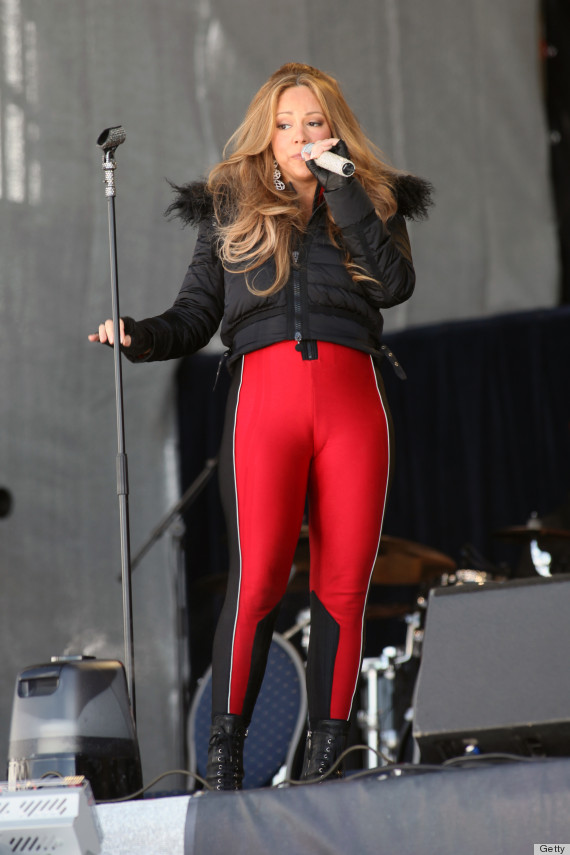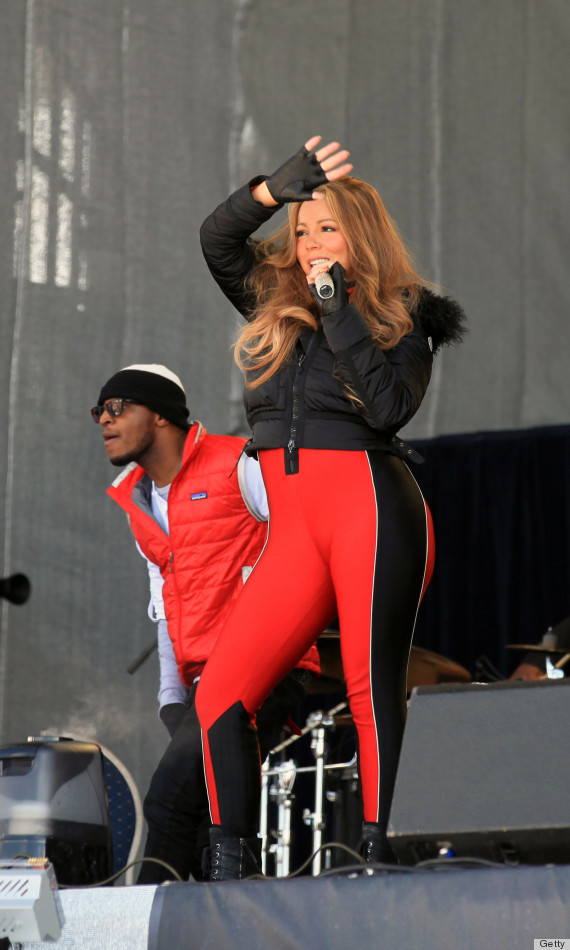 Check out Mariah Carey's style evolution!