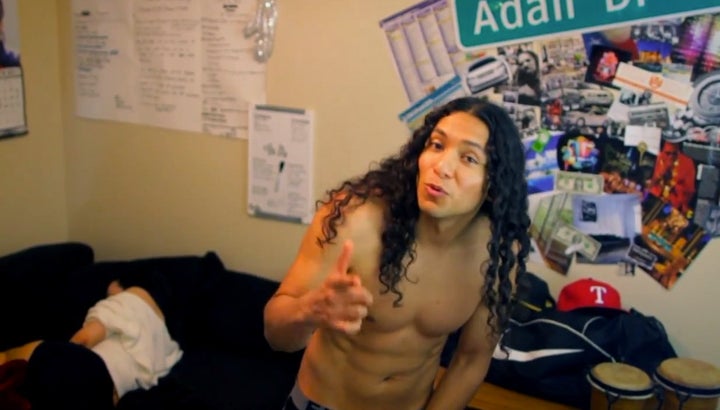 "It doesn't just get better, it gets awesome, homie -- what I mean is I just wanna see you blossom, homie."
That's the pro-equality message of "Gay Is Okay," the newly-released track by Texas-based rap artist Adair Lion. The single is the first off of "Michael & Me," Lion's tribute album to Michael Jackson, and even samples the King of Pop's 1972 hit "Ben."
"Being Christian, it's hard to say this/The Bible was wrong this time," Lion rhymes. He continues, "It's in every species and every family I've met/So I don't see why to the world it's a crime," before noting, "the hottest chicks got a gay in their clique -- remember that."
Check out other viral LGBT-related videos below:
PHOTO GALLERY
LGBT Viral Videos Of The Year 2011
BEFORE YOU GO