Is Jennifer Lopez filming a new movie called "Snakes On A Dress"?
J.Lo, lately of controversial video fame, was in Los Angeles on Monday to announce that she'll be touring with Enrique Iglesias and Wisin Y Yandel, where she later boogied the night away at the afterparty sponsored by Atlantico rum.
But we were a little perplexed when we saw her dress. What's attached to her neck? Is that a ... snake? Then we realized it was this dress from the Lanvin spring 2012 collection. (Remember that Lanvin spring 2012 ad that was crawling with snakes? Yeah.)
We kind of dig the dress, crystal snake and all, but we're not sure it's the most flattering one J.Lo could have picked.
Check out the pics and vote below: do you dig J.Lo's Lanvin look?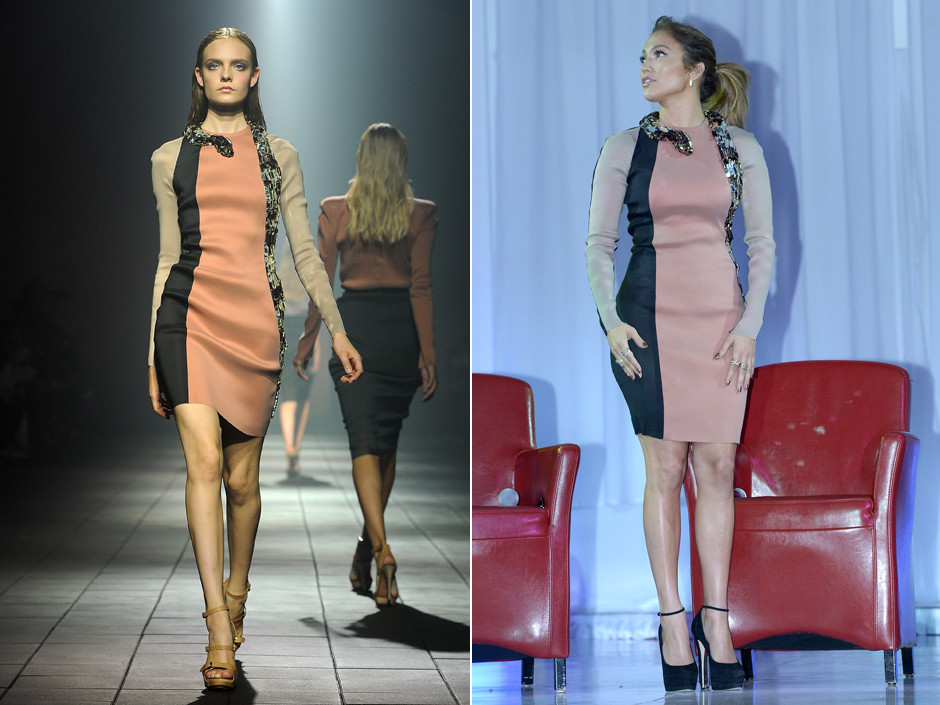 BEFORE YOU GO