Stop the presses! Today in your daily Miley-Cyrus-works-out news: The 19-year-old singer was photographed walking her adorable puppy Floyd while in Studio City, California Monday afternoon. She also sported tiny spandex shorts and a loose tank top while outdoors in the sun.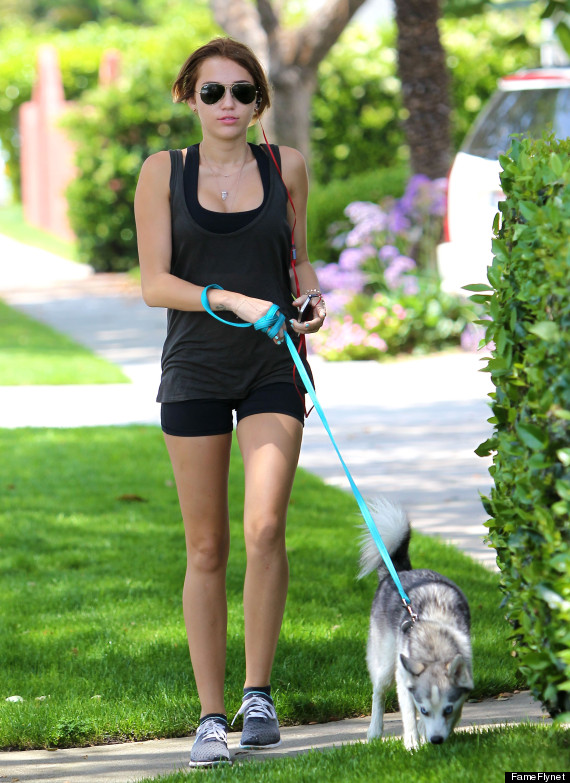 Miley's dramatically slimmer frame combined with a sudden enthusiastic zeal for pilates classes and running have sparked concern that the former child actress may have an eating disorder -- rumors that Miley has vehemently dismissed. The "Can't Be Tamed" singer, who is dating "Hunger Games" star Liam Hemsworth, also accused the papparazzi of hounding her.
"I can't stand these D Bag paparazzi anymore. Couldn't even take my dog on a walk today," she tweeted. But shortly thereafer, Miley curiously continued to post suggestive photos on her Twitter page, including a racy picture of her legs.
What do you think, readers? Does Miley have a right to be angry at photographers, or does she ask for the attention? Sound off in the comments below.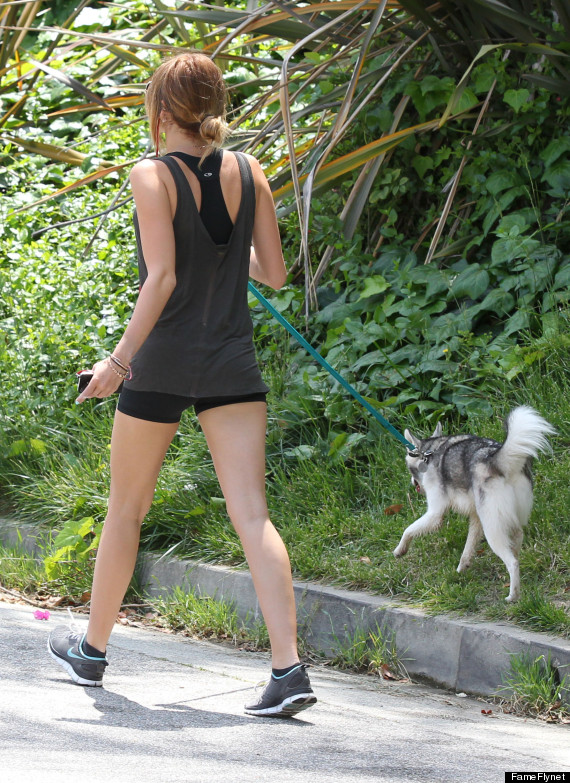 BEFORE YOU GO