Abandoned twice for being too "wild," Uggie was rescued by professional dog trainer Omar Von Muller. Although Muller never planned on keeping the dog, he quickly fell in love, and Uggie soon joined the upper echelon of thespian canines.
Sadly, most abandoned animals are not as lucky as Uggie. According to the ASPCA, of the 5-7 million pets entering animal shelters per year, 3-4 million are euthanized. This means that 60% of dogs and 70% of cats die instead of being adopted. Although the Mayor's Alliance For NYC's Animals says that euthanasia has gone down in New York City, they also report that over 10,000 animals were still killed at their city shelters in 2011 alone.
So why not adopt? According to the Humane Society, shelter animals are generally less expensive than ones from the breeder, plus they are often already spayed/neutered.
Did you have a great experience adopting a shelter pet? Share your story in the comments below! Check out the newest PETA ad: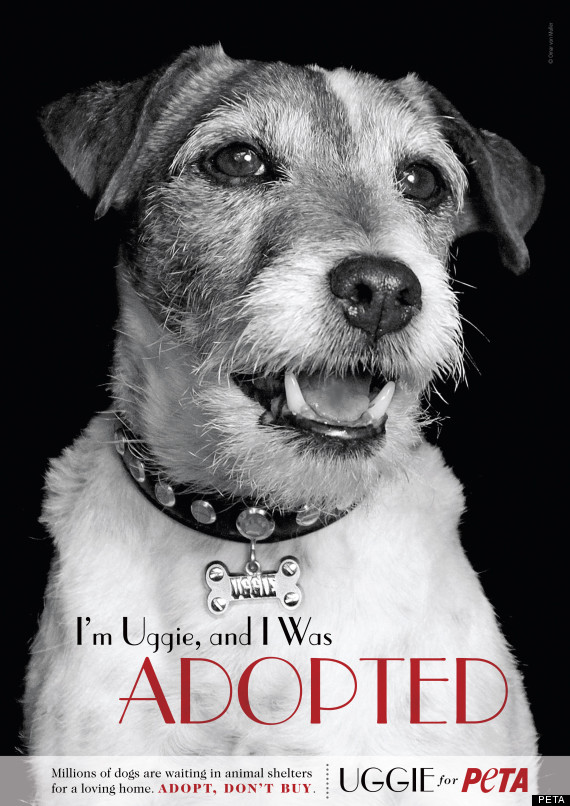 BEFORE YOU GO