Ready for another nearly-naked pregnant magazine cover? i-D is at your service, with a very pregnant Julia Restoin-Roitfeld on the front of its new "The Lights, Camera, Action Issue."
Julia, the 31-year-old daughter of Carine Roitfeld of Vogue Paris fame, announced she was three months pregnant back in November. Now, with her belly bigger than ever, the lingerie designer shares cover duties with Raf Simons for i-D, posing with her belly bared and her face partially obscured by a teddy bear (made by fancy stuffed animal company Steiff, in case you were wondering).
The clothes, of course, were picked by Carine, who styled her daughter in an Alexander McQueen cape, a Cadolle bra and Christian Dior and Cartier jewelry. It's not much in the way of clothing but what's there makes a difference, distinguishing this gorgeous cover from the many Demi Moore copycats (we're looking at you, Jessica Simpson...)
Check out Julia's relatively demure cover below. How do you feel about the belly-baring trend?
PHOTO: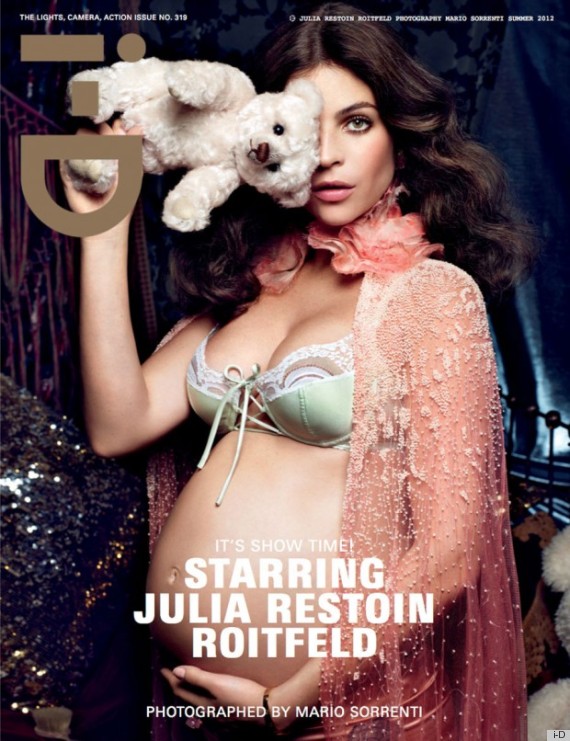 See more celebs who've struck a naked pregnant pose...
PHOTO GALLERY
Pregnant Celebs Who've Posed Nude