Neva Vodianova Portman, the runway is ready for you.
Well, maybe. Neva is only six, but her famous model mom, Natalia Vodianova, has set her up with her first modeling gig in London, where her family lives.
In her first ever campaign, adorable Neva models a £225 cashmere dress for Caramel Baby and Child, a UK-based children's brand sported by the likes of Harper Beckham. The dress is part of a collaboration with Natalia's Naked Heart Foundation, a charity she founded to help at-risk children in her native Russia; half of the dress' proceeds will go to the foundations.
Neva is Natalia's 6-year-old daughter with her now ex-husband, Justin Portman. Natalia, 30, has two other children with Portman, both sons.
So cute! We'll add Neva to our growing list of kiddie models, including Anais Gallagher, 11-year-old daughter of Oasis singer Noel Gallagher; Lottie Moss, Kate Moss' 13-year-old half-sister; and Kaia Gerber, Cindy Crawford's 10-year-old daughter. And as you'll see below, the model mom-daughter combo is far from rare.
As for Natalia, she's one of the world's highest-models (she earned a rumored £16 million last year) and she also recently made headlines with her controversial comment about being skinny.
Check out adorable Neva's ad below, and see more model mom-daughter pairs in our slideshow!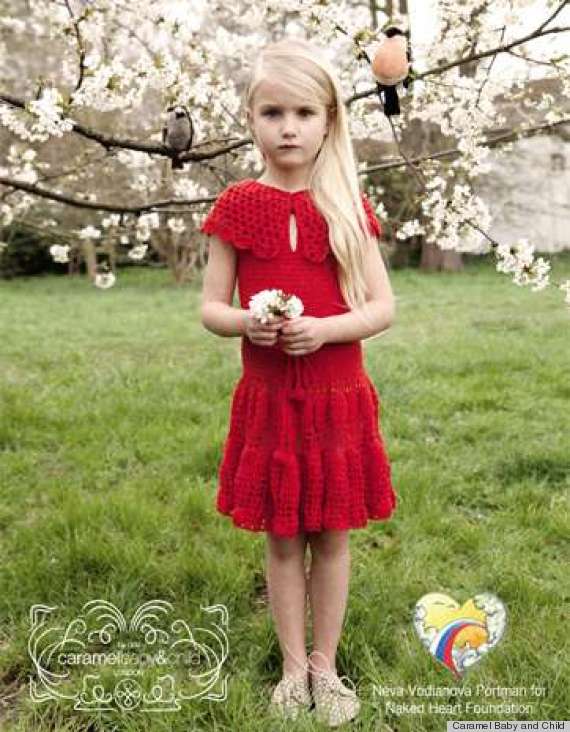 PHOTO GALLERY
Model Mom-Daughter Pairs