As you celebrate this Cinco de Mayo, we'd like to go back and put a spotlight on some great posts about Mexican artists we love. Going through the archives, we realized we haven't yet done a profile on the great Gabriel Orozco, so look out for that in the weeks to come. Happy Cinco de Mayo, everyone! Let us know who we missed in the comments section below.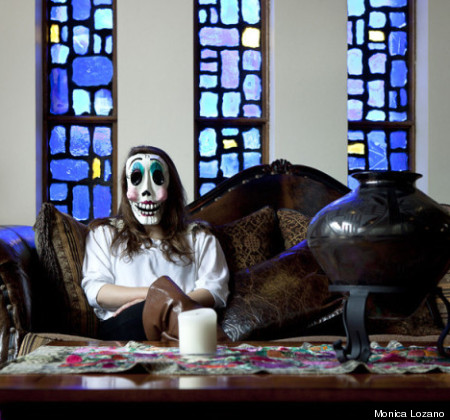 Cuidad Juarez, Mexico has gained a reputation as one of the most violent cities in the world, and yet the most trying circumstances often bring about the human spirit's greatest triumphs. Photographer Monica Lozano works to capture the human stories behind the violent legend. Lozano, who grew up in Juarez, photographs those who showed unimaginable courage in difficult times. Many of the works tell a story rich with suffering, fear and hope through a single image. In an e-mail interview with HuffPost Arts, the photographer wrote, "I would like people to see that there is another side to Juarez, there is still life going on here, it is not only a war zone like we think it is." She continued, "The most beautiful aspect of this place is it's noble people that are holding on to what they love in order to continue their lives despite of the situation."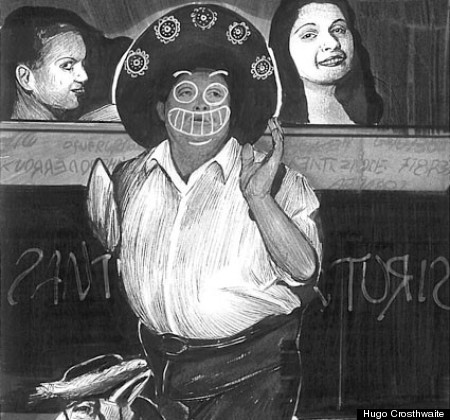 Artist Hugo Crosthwaite learned to draw from Gustave Dore's drawings of Dante. The artist was born in Tijuana, Mexico and now lives in Brooklyn, which gives his work the quality of being in two places at once. His latest exhibition, titled, "Tijuanerias" combines the mythical and real dangers of his homeland, rendering it as a place of dreamlike transitions. His baroque cartoons combine Francisco Goya's "Capricho's" with street art and graffiti iconography to capture his subjects' lives between two borders.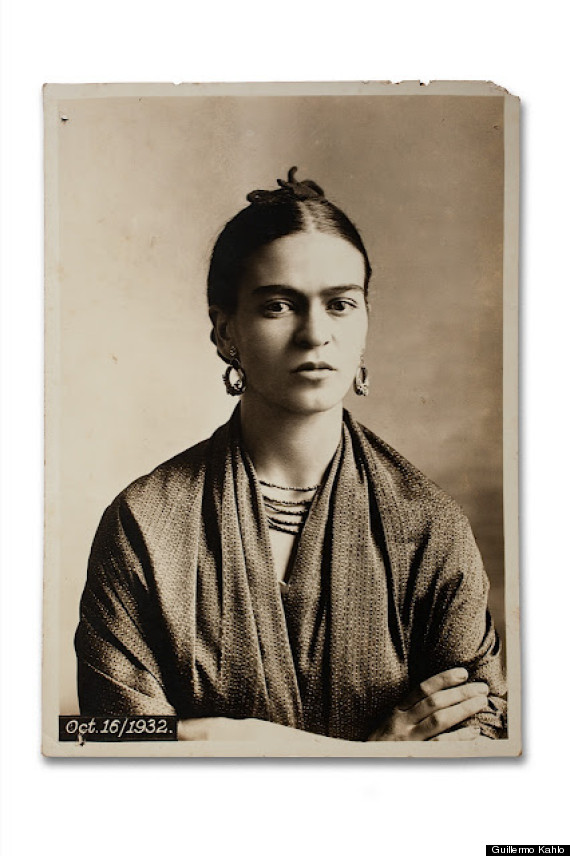 Evelyne Politanoff writes: Mexican artist Frida Kahlo's extraordinary life and iconic biographical paintings have earned her international renown in the world of modern art. Upon Kahlo's death in 1954, more than 6,500 personal photographs and items belonging to her and husband Diego Rivera were sealed and put in storage.
Artisphere is the first and only venue in the United States to present Frida Kahlo: Her Photos, an exhibition featuring 259 images from the artist's personal collection of photographs sealed until 2007.
The collection of photographs in this exhibition reflect Kahlo's tastes and interests, the experiences she shared with those close to her, and her complicated, but also exciting, personal life.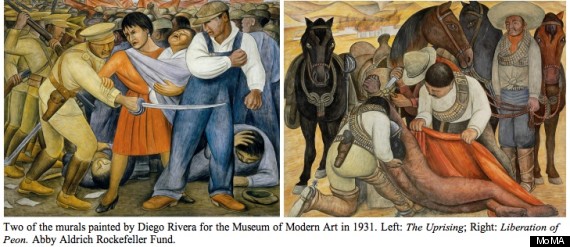 And lastly, how could we forget Diego Rivera? Last November, G. Roger Denson wrote a piece on the legacy of the Mexican muralist, asking "What happened to the radical left in art?" He writes:
"Diego Rivera: Murals" for The Museum of Modern Art is on view at MoMA from November 13, 2011 to May 14, 2012. The exhibition unites key works made for Rivera's 1931 MoMA exhibition, which set new attendance records in its five-week run from December 22, 1931, to January 27, 1932. On view are Rivera's portable murals of frescoed plaster, slaked lime, and wood depicting scenes of the Mexican Revolution, the history of class inequity, and The Great Depression in New York City. The exhibition also includes full-scale drawings, smaller working drawings, archival materials related to the commission and production of these works, and designs for Rivera's ill-fated Rockefeller Center mural.
For those of you in New York, there's still a few days left to see the exhibition before it closes!
BEFORE YOU GO