The Los Angeles Sheriff's Department has put out a missing persons alert for Gavin Smith, a longtime 20th Century Fox employee. Smith disappeared Tuesday and has not been seen or heard from since.
Smith has worked in Fox's distribution department for 18 years and is based in Calabasas, California. Police say there is no reason to believe any trouble preceded Smith's disappearance, and that he was last seen driving his Mercedes-Benz near his family's home.
Smith's son Evan Smith plays basketball for the University of Souther California and has been trying to get the word out as much as possible via Twitter:
The Sheriff's Department asks that anyone with information call (800) 222-TIPS or text "TIPLA" with the information to 274637. The bulletin is available below.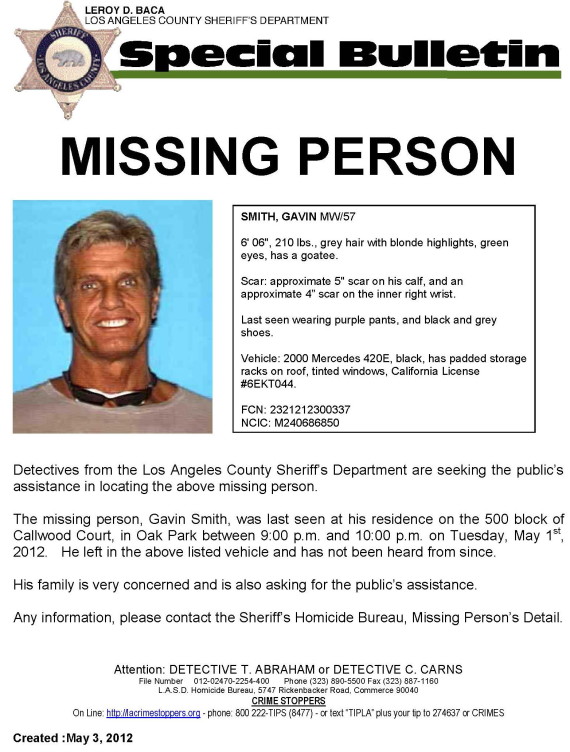 CORRECTION: A previous version of this article indicated that the Los Angeles Police Department issued a missing person's report. The report was filed by the Los Angeles Sheriff's Department. The article has been corrected above.