Remember that time Katy Perry pulled a Britney Spears?
No, there was no car-smashing or head-shaving involved. But Katy Perry's Adidas campaign, which was shot last year but is making the Internet rounds now (where were ya, Katy?) is giving us serious Britney Spears circa 1998 vibes.
In Katy's more recent Adidas spots, she sported her bright blue bob and a windbreaker-and-shorts combo. But in these '90s-tastic spots, part of Adidas' larger "all adidas" campaign, Katy's stripped down to a sports bra and a matching pair of athletic pants. And sneakers. Oh, and her hair is down for maximum tossing and flipping... as she dances with a crew of backup dancers.
Can anyone say "Hit Me Baby One More Time"?
In the "all adidas" women's video, Katy-as-Britney was joined by athletes such as Caroline Wozniacki, Li BingBing and Wei Qiuyue as they jump, run and do other sporty activities that make their bright Adidas threads look good.
In case you missed it the first time around (as we did), here's Katy looking athletic in her vintage workout gear. See more pics at JustJared.com... and scroll down for a fun (Britney!) surprise.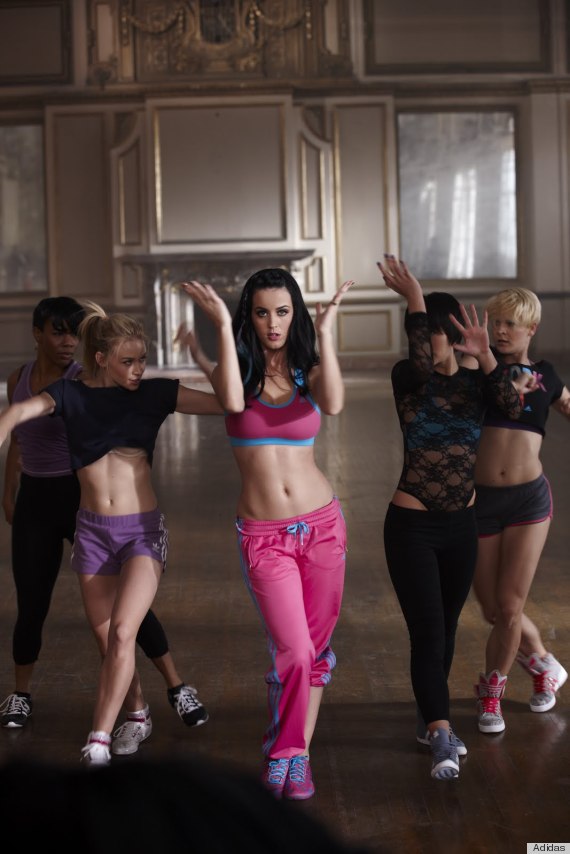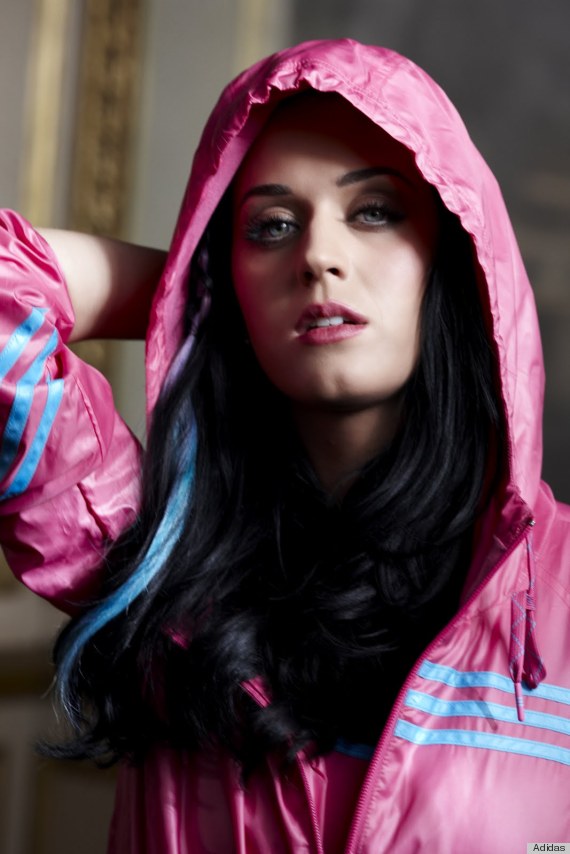 Want more? Be sure to check out HuffPost Style on Twitter, Facebook, Tumblr and Pinterest.