Coldplay wasn't the only act to honor MCA at a high profile concert last this past weekend: The Red Hot Chili Peppers also covered the Beastie Boys' music, performing "So What'cha Want" and "Gratitude" at Friday's Newark show.
RHCP singer Anthony Keidis wore a shirt that paid tribute to Adam "MCA" Yauch, who died Friday after a long battle with cancer. Yauch was 47.
"We lost a good man today," said Anthony Kiedis, as the band dedicated the show to the fallen rapper. "He left the world a lot of beauty. I hope you carry that flame. Adam was for real."
The Beastie Boys and RHCP were both inaugurated into the Rock & Roll Hall of Fame this year, but Adam Yauch was too ill to attend the ceremony.
"So What'cha Want" was the second single off the Boys' 1992 album Check Your Head. "Gratitude" is also off Check Your Head, and, interestingly, both songs are playable tracks on the "Guitar Hero" video game series.
UPDATE: Adam "Ad-Rock" Horowitz posted a message for fans on the Beastie Boys' blog, with the following photo:
as you can imagine, shit is just fkd up right now. but i wanna say thank you to all our friends and family (which are kinda one in the same) for all the love and support. i'm glad to know that all the love that Yauch has put out into the world is coming right back at him.
thank you.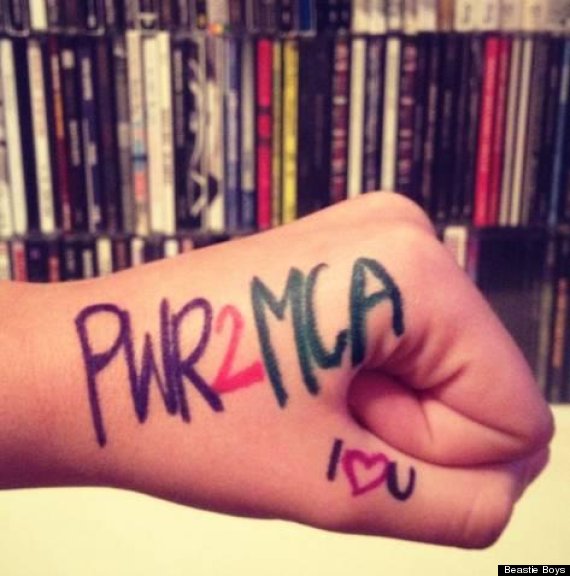 Watch the MCA tribute in the video above and enjoy other Red Hot Chili Peppers songs in the gallery below.
PHOTO GALLERY
Red Hot Chili Peppers Songs
BEFORE YOU GO