Madonna has hit yet another bump along the road to celebrity fragrance domination (having already dominated the fields of, well, everything else). The mogul's Truth Or Dare fragrance is now the subject of legal action, as an Australian artist is accusing Madonna of ripping off his copyrighted logo.
RJ Williams, a skateboarder, gallerist and artist based in Sydney, has claimed Madonna ripped off his signature "M" on the packaging and bottle of Truth Or Dare. "I guess I want to protect what's mine," Williams told "Sunrise," a morning show in Australia.
He has been using his "M" for eight years and has trademarked it, although he tells "Sunrise," "If it's been in the public domain and I've sold it as art, as limited prints or as individual artworks, it is protected" even without an official trademark.
According to the Sunday Telegraph, Williams sent a legal letter to Madonna via her agent, asking the singer to stop using the symbol. In addition, he requests the profits already earned from selling Truth or Dare so far.
"It's about my integrity as an artist," Williams tells the the Sunday Telegraph. And, if he wins his battle, a whole lotta money.
It's the second public kerfuffle for Madonna's Truth or Dare fragrance. In March, ABC deemed the fragrance's commercial (starring Madonna, natch) too racy. All the writhing and boobage, reported the Post, was unacceptable for primetime.
Watch the video above to hear more about the latest beef with Truth or Dare and see the two M's side-by-side below. Do you think Madonna's M (on the left) is too similar to Williams' (on the right)?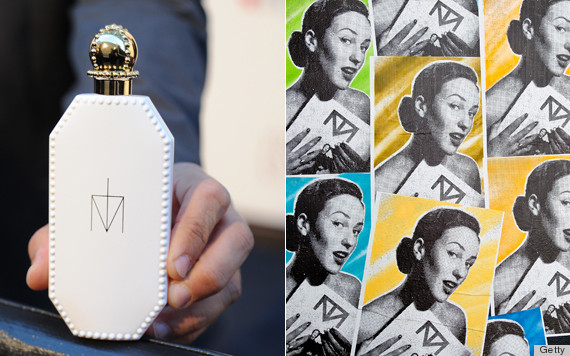 BEFORE YOU GO