Let's make it awkward!
Awkward Family Photo fans, rejoice! Your favorite blog-turned-book (turned TV show?) will now be available as an app starting May 9.
For just 99 cents, you can check out Awkward Family Photo's recent uploads and browse through photos by category, by chronology, or by tapping "Random," which pulls an image from anywhere in the site's library. In addition, you can use the ad-free app to share and save your favorite photos, create your own Awkward Family Photo album, submit images to the site and even send Awkward Family Photo eCards, available only on the app.
Check out one of the app's Mother's Day eCards below.
LOOK:

Since cofounders (and childhood friends) Mike Bender and Doug Chernack launched AwkwardFamilyPhotos.com in April 2009, the blog has become a viral Internet sensation. Its vast popularity has resulted in the creation of not one but two books, a separate site dedicated just to awkward family pet photos, a board game and, now, an app.
"We wanted to build an app for several reasons: One, we have a ton of content on the site, and we wanted to make it easier to navigate on the app," wrote cofounder Mike Bender in an email to The Huffington Post. "Also, we wanted people to have the ability to create their own awkward family photos albums, where they could save and share their favorite AFPs."
With such a huge following already -- the blog has more than 280,000 likes on its Facebook page and nearly 28,000 followers on Twitter -- we wouldn't be surprised if Awkward Family Photos's upcoming app sees lots of success, too.
"I think the main reason that Awkward Family Photos is so popular is just because it's so universal," wrote Bender. "It doesn't matter where you live or what language you speak... If you have a family, you've taken an uncomfortable family photo. Period."
You can download the Awkward Family Photos app on Apple's App store. Take a look at some awkward screenshots (below).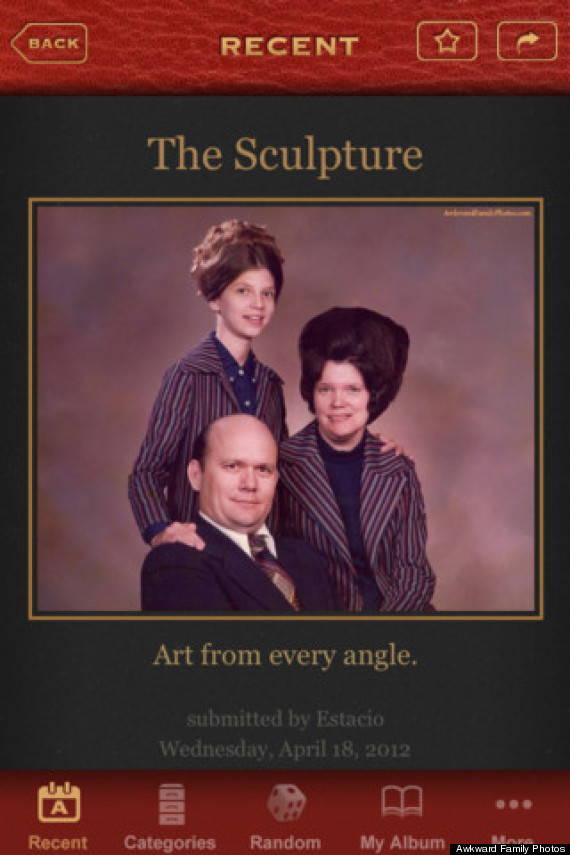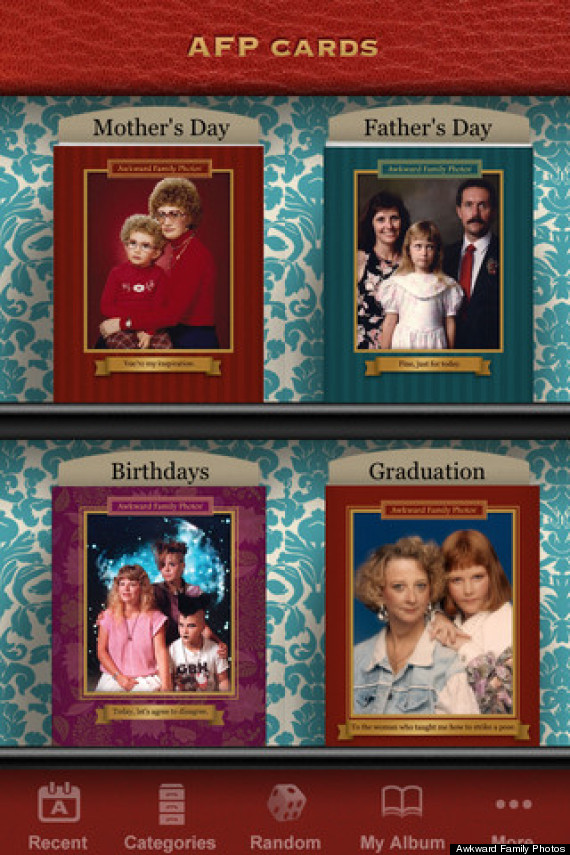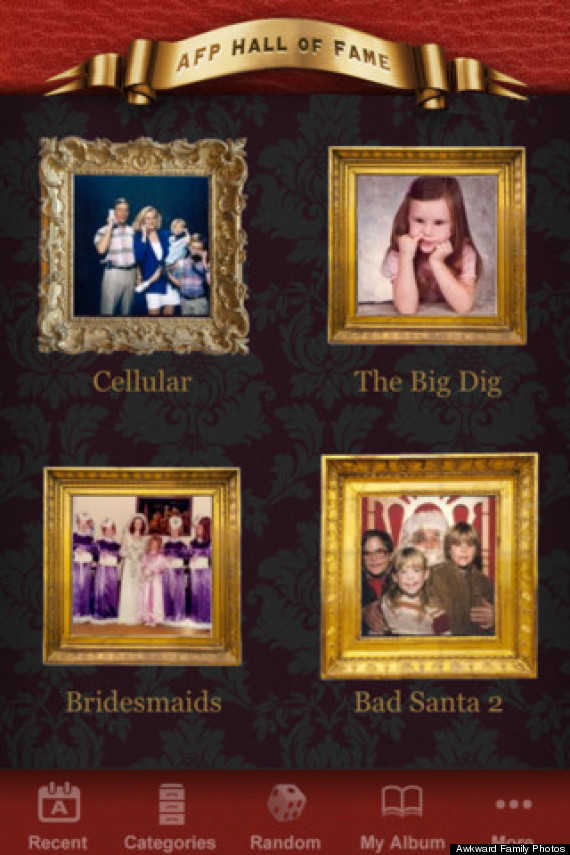 Are you a fan of Awkward Family Photos? Will you be purchasing this app for your phone? Let us know in the comments!
Take a look at some of the most awkward family photos from Mother's Day 2011.
BEFORE YOU GO