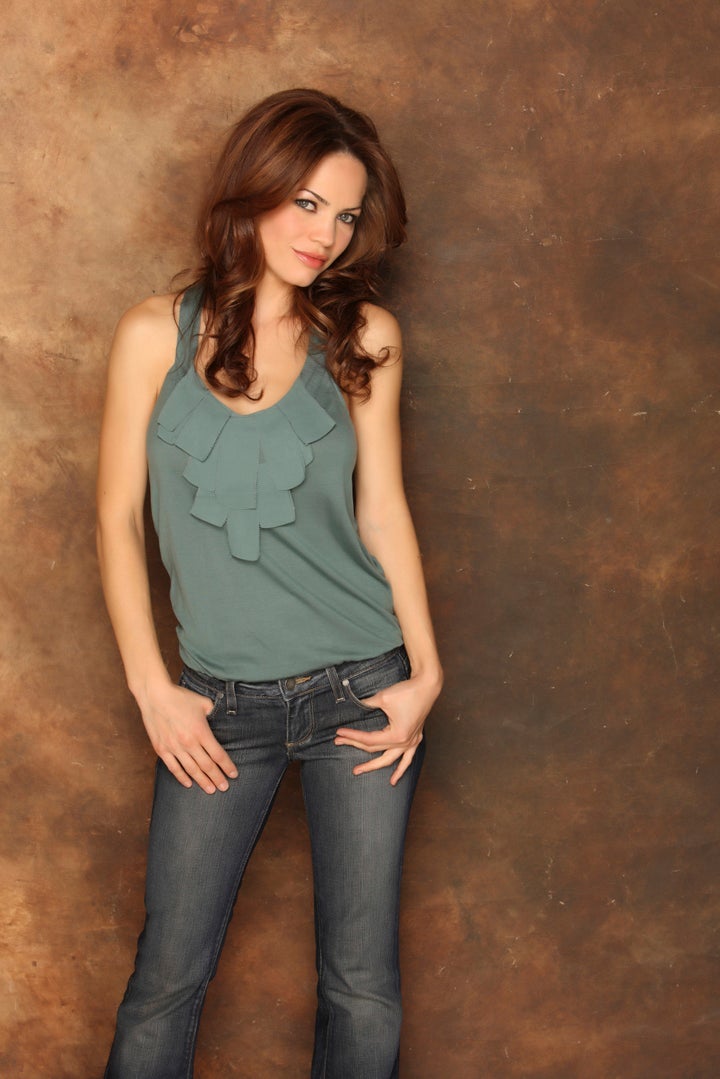 ABC picked up a total of 56 nominations with PBS closing in behind with 51. "General Hospital," which will live to see its 50th anniversary, received 23 nominations. "All My Children" and "One Life to Live" each picked up 11.
Check out some key categories below to see if your favorite soap stars and talk shows made the cut.
The 39th Annual Daytime Emmy Awards will be held Sat., June 23.
OUTSTANDING DRAMA SERIES
"All My Children," ABC
"Days of Our Lives," NBC
"General Hospital," ABC
"The Young and the Restless," CBS
OUTSTANDING CHILDREN'S ANIMATED PROGRAM
"Curious George," PBS
"Kung Fu Panda: Legends of Awesomeness," Nickelodeon
"Peep & The Big Wide World," PBS
"Penguins of Madagascar," Nickelodeon
"Sid the Science Kid," PBS
"SpongeBob SquarePants," Nickelodeon

OUTSTANDING CHILDREN'S SERIES
"Biz Kid$," PBS
"Born To Explore," ABC
"The Electric Company," PBS
"Everyday Health," Syndicated
"Jack Hanna's Into the Wild," Syndicated
OUTSTANDING COMMERCIAL
Just Dance 3 /"Jersey Shore," MTV
MiO / "The Seven," MTV
OUTSTANDING CULINARY PROGRAM
"Bobby Flay's Barbecue Addiction," Food Network
"Giada At Home," Food Network
"Guy's Big Bite," Food Network
"Sandwich King," Food Network
OUTSTANDING GAME/AUDIENCE PARTICIPATION SHOW
"BrainSurge," Nickelodeon
"Cash Cab," Discovery Channel
"Jeopardy!," Syndicated
"Let's Make A Deal," CBS
"Wheel of Fortune," Syndicated
"Who Wants To Be A Millionaire," Syndicated
OUTSTANDING LEGAL/COURTROOM PROGRAM
"America's Court with Judge Ross," Syndicated
"Judge Joe Brown," Syndicated
"Last Shot with Judge Gunn," Syndicated
"We the People with Gloria Allred," Syndicated
OUTSTANDING LIFESTYLE PROGRAM
"Cars.TV," Cars.TV
"Chop Cut Rebuild," SPEED
"The Martha Stewart Show," Hallmark
"My Generation," PBS
"Rough Cut," PBS
OUTSTANDING MORNING PROGRAM
"Good Morning America," ABC
"Today Show," NBC
OUTSTANDING PRE-SCHOOL CHILDREN'S SERIES
"3rd & Bird!," Disney Channel
"Sesame Street," PBS
"Super WHY!," PBS
"The Wonder Pets!," Nickelodeon
"Yo Gabba Gabba!," Nickelodeon
OUTSTANDING SPECIAL CLASS ANIMATED PROGRAM
"Fanboy and Chum Chum," Nickelodeon
"Transformers: Prime," The HUB
OUTSTANDING SPECIAL CLASS SERIES
"Ask This Old House," PBS
"Made," MTV
"Pop Up Video," VH1
"Quiet Campus," MTVU
"Sanjay Gupta, MD," CNN
"Super Soul Sunday," OWN: Oprah Winfrey Network
OUTSTANDING TALK SHOW/ENTERTAINMENT
"The Ellen DeGeneres Show," Syndicated
"Live with Regis and Kelly," Syndicated
"The Talk," CBS
"The View," ABC
OUTSTANDING TALK SHOW/INFORMATIVE
"Anderson," Syndicated
"The Dr. Oz Show," Syndicated
"The Doctors," Syndicated
OUTSTANDING LEAD ACTRESS IN A DRAMA SERIES
Crystal Chappell as Dr. Carly Manning,"Days of our Lives," NBC
Debbie Morgan as Angie Hubbard, "All My Children," ABC
Erika Slezak as Viki Lord, "One Life to Live," ABC
Heather Tom as Katie Logan Spencer "The Bold and the Beautiful," CBS
Laura Wright as Carly Corinthos Jax, "General Hospital," ABC
OUTSTANDING LEAD ACTOR IN A DRAMA SERIES
Maurice Bernard as Michael "Sonny" Corinthos, Jr., "General Hospital," ABC
Anthony Geary as Luke Spencer, "General Hospital," ABC
John McCook as Eric Forrester, "The Bold and the Beautiful," CBS
Darnell Williams as Jesse Hubbard, "All My Children," ABC
Robert S. Woods as Bo Buchanan, "One Life to Live," ABC
OUTSTANDING SUPPORTING ACTRESS IN A DRAMA SERIES
Melissa Claire Egan as Annie Chandler, "All My Children," ABC
Genie Frances as Genevieve Atkinson, "The Young and the Restless," CBS
Nancy Lee Grahn as Alexis Davis, "General Hospital," ABC
Elizabeth Henderickson as Chloe Mitchell, "The Young and the Restless," CBS
Rebecca Herbst as Elizabeth Webber, "General Hospital," ABC
OUTSTANDING SUPPORTING ACTOR IN A DRAMA SERIES
Bradford Anderson as Damien Spinelli, "General Hospital," ABC
Matthew Ashford as Jack Deveraux, "Days of Our Lives," NBC
Sean Blakemore as Shawn Butler, "General Hospital," ABC
Jonthan Jackson as Lucky Spencer, "General Hospital," ABC
Jason Thompson as Patrick Drake, "General Hospital," ABC
OUTSTANDING YOUNGER ACTRESS IN A DRAMA SERIES
Molly Burnett as Melanie Layton, "Days of Our Lives," NBC
Shelley Hennig as Stephanie Johnson, "Days of Our Lives," NBC
Christel Khalil as Lily Winters, "The Young and the Restless," CBS
Jacque Macinnes Wood as Steffy Forrester, "The Bold and the Beautiful," CBS
OUTSTANDING YOUNGER ACTOR IN A DRAMA SERIES
Eddie Alderson as Matthew Buchanan, "One Life To Live," ABC
Chad Duell as Michael Corinthos, "General Hospital," ABC
Chandler Massey as Will Horton, "Days of Our Lives," NBC
Nathan Parsons as Ethan Lovett, "General Hospital," ABC
OUTSTANDING GAME SHOW HOST
Ben Bailey, "Cash Cab," Discovery Channel
Todd Newton, "Family Game Night," The Hub
Wayne Brady, "Let's Make a Deal," CBS
Meredith Vieira, "Who Wants To Be a Millionaire," Syndicated
OUTSTANDING LIFESTYLE/CULINARY HOST
Giada De Laurentiis," "Giada At Home," Food Network
Rick Bayless, "Mexico One Plate at a Time with Rick Bayless," PBS
Nate Berkus," The Nate Berkus Show," Syndicated
Paula Deen, "Paula's Best Dishes," Food Network
Sandra Lee, "Semi-Homemade Cooking with Sandra Lee," Food Network
OUTSTANDING TALK SHOW HOST
Anderson Cooper, "Anderson," Syndicated
Dr, Mehmet Oz, "The Dr. Oz Show," Syndicated
Regis Philbin and Kelly Ripa, "Live With Regis and Kelly," Syndicated
Racahel Ray, "Rachael Ray," Syndicated
Dr. Lisa Masterson, Jillian Michaels, Dr. Andrew Ordon, Dr. Jim Sears, Wendy Walsh, Dr. Travis Stork, "The Doctors," Syndicated
BEFORE YOU GO