If you're gullible enough to believe that Matthew Weiner has written the series finale of "Mad Men," which will air in the summer of 2014 at the very earliest, then we hear that Jon Hamm wants your number to give you a big smooch.
Jason Woliner, a comedy writer and director best known for directing "Human Giant" and "Eagleheart," emphatically posted this "leaked" "Mad Men" finale to his Twitter last night. "HOLY SHIT i was right!! LEAKED FINAL PAGE OF MAD MEN FINALE SCRIPT," Woliner tweeted. The page of the script took the Internet by fire after it was retweeted by Woliner's "Human Giant" colleague Aziz Ansari.
But reading the script, it's immediately obvious that it's less authentic than (SPOILERS) Pete Campbell's marital vows. Although we're not going to lie, we'd love to see the series end this way. Read the script and let us know if you agree.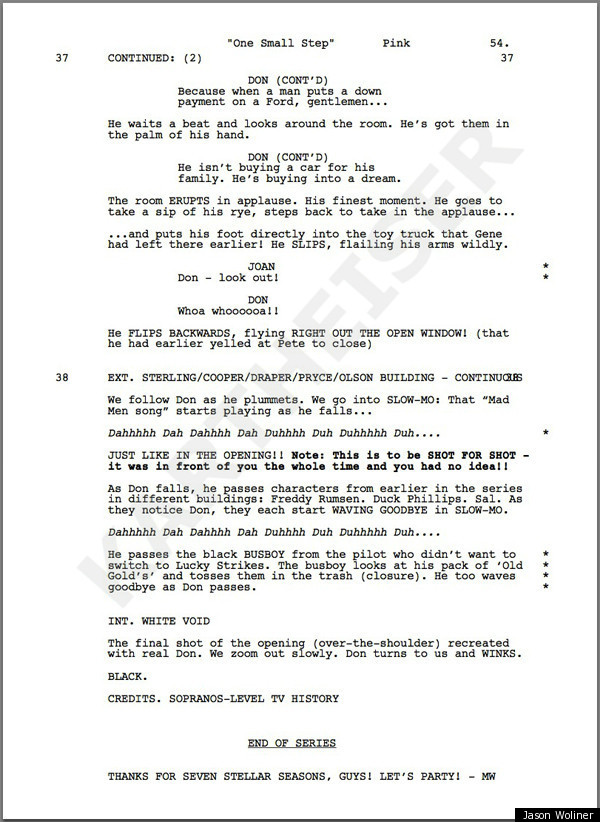 BEFORE YOU GO