Tyra Banks has always been something of a Personality. There was that wacky Marcus Gaarb video. Remember that outlandish "Good Morning America" interview? Oh yeah, and just recently, she (arbitrarily?) fired her entire panel of judges on "America's Next Top Model."
And Tyra, famous supermodel that she is, has perfected her on-camera face technique, something she deemed "smizing," i.e., smiling with your eyes.
Tyra's a notable veteran of the smize herself, but sometimes she takes it to the extreme, like at last night's Moth Ball in New York. Granted, the real issue here was Tyra's extreeeeeme gray eyeshadow that made her appearance look a little ghoulish.
Then there's this GIF, which is perhaps our favorite of all time.
Check out our gallery of Tyra's wildest looks below!
PHOTOS: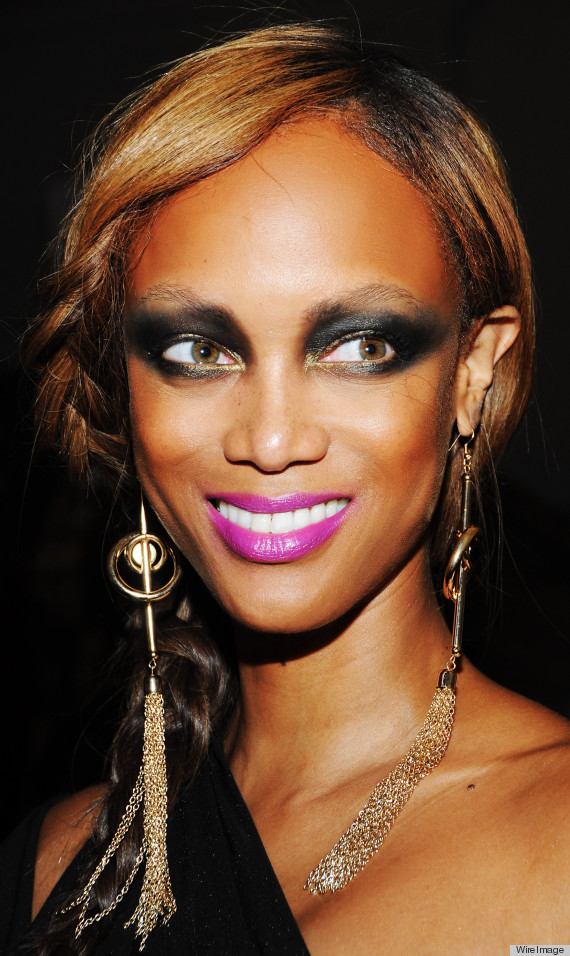 PHOTO GALLERY
Tyra's Wildest Faces