Andrej Pejic, one of our favorite models in the biz, knows his way around a wedding gown. But his recent runway turn for Rosa Clara at Barcelona Bridal Week 2012 might be his prettiest wedding look yet.
Pejic modeled two looks in the Spanish fashion show, wearing his blonde hair tightly pulled back and accented with a delicate headband. One look was a flowing, utterly feminine take on bridal, with a thin ribbon tied under the bust and gauzy layers of skirt. But we're partial to the second dress, which featured a button-up, cap-sleeve jacket and pockets (we looove dresses with pockets).
Both dresses were far more traditional than Pejic's past wedding gowns by Jean Paul Gaultier (remember that fluffy-tiered-sheer extravaganza?). But we imagine the Rosa Clara designs would look picture-perfect with the bridal veil he donned on the Out 100 cover in November.
As opposed to some of the other accessories Andrej's tried recently. We doubt the "C**t" hat would work well with white tulle.
PHOTOS: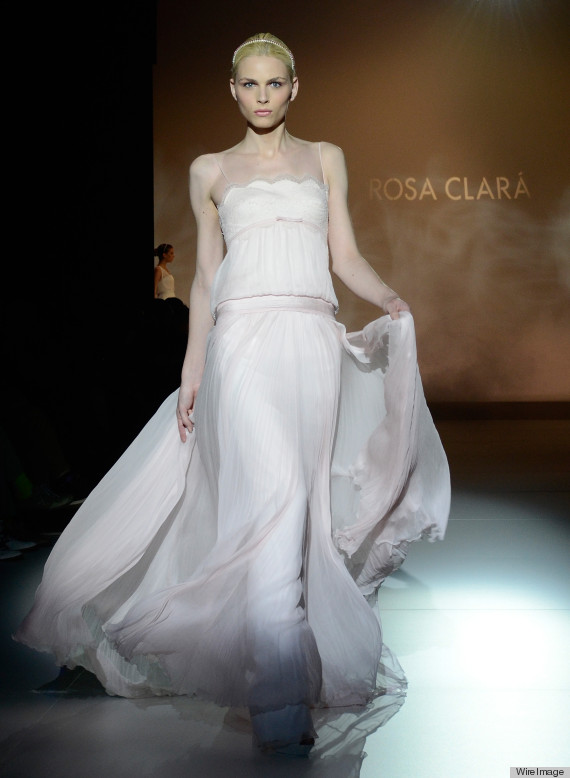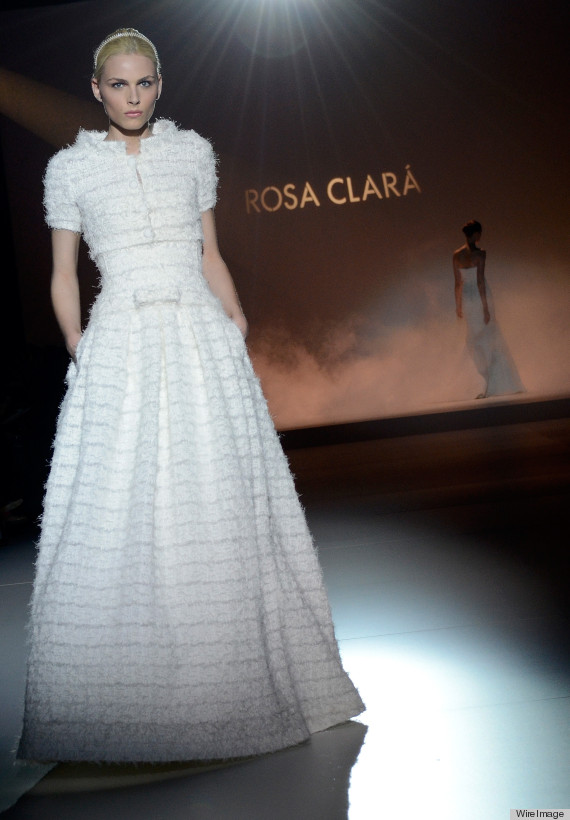 See more Andrej Pejic!
PHOTO GALLERY
Andrej Pejic Major Campaigns and Runways