Lindsay Lohan either went a little overeager with the eyebrow pencil on Wednesday night, or she's dipping her toe (brows?) into one of Britain's hottest beauty trends: the "Scouse brow."
At an event sponsored by the A&E channel at Lincoln Center on Wednesday, the 25-year-old actress and soon-to-be "Glee" star, debuted a different look. Lohan, who was recently spotted with ex Samantha Ronson, took a black lace dress and her new red hair for a spin down the red carpet.
But what we noticed most was happening just below Lindsay's forehead: her heavily darkened eyebrows.
Well-defined brows have been on-trend in England for quite some time thanks to the reality show "Desperate Scousewives," on which star Jodie Lundstram plucked her eyebrows to near-death and painted them back on with heavy strokes of makeup. ("Scouse" is a regional accent in Britain associated with Liverpool and nearby cities.)
We liked LiLo's elegant look at the recent 2012 White House Correspondents' Dinner, but we're not sure this ensemble is going to be part of Lindsay's rumored big comeback. With Lohan's plan to channel Elizabeth Taylor, she might need to buckle down on her beauty regimen.
Check out the photos below and weigh in: what's up with Lindsay's red carpet look?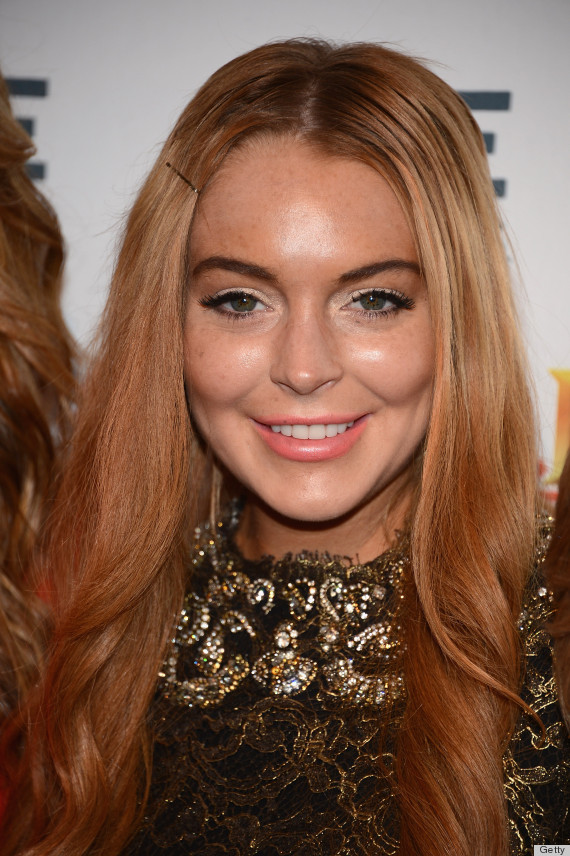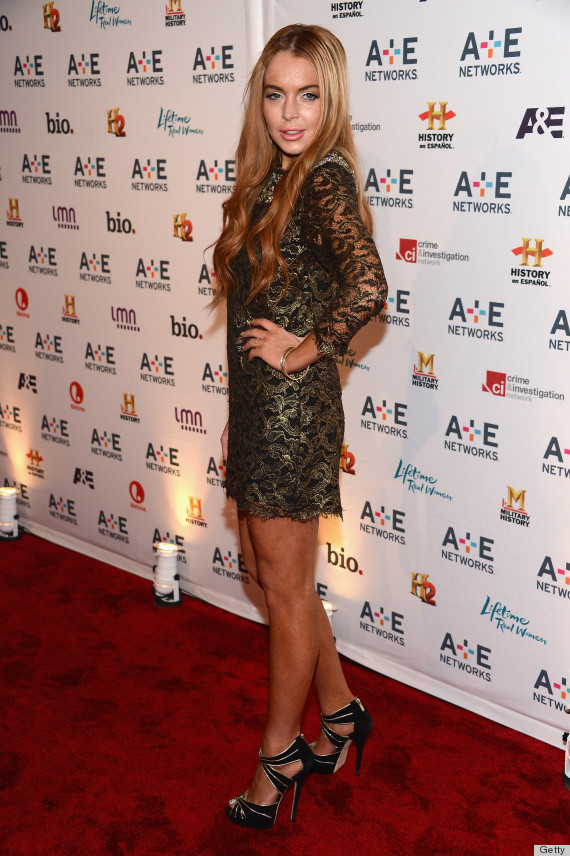 Check out these celeb make-up mishaps!
Want more? Be sure to check out HuffPost Style on Twitter, Facebook, Tumblr and Pinterest.
BEFORE YOU GO