Assistant Managing Editor of The New York Times Susan Chira received an envelope bearing a swastika sticker with skulls and bones labeled "weaponized Anthrax" at her Upper West Side residence on Wednesday evening.
Chira's husband Michael Shapiro, a writer and professor at Columbia University, discovered the envelope, which contained a white powder (it was later found to be a hoax).
Chira is a 30-year veteran of the Times and was formerly the paper's foreign editor.
In 2009, Chira detailed in an interview the difficulties in reporting the Israeli-Palestinian conflict because of readers' propensity to scrutinize "how we label the combatants, how we characterize the conflict and its history, when we use the word terrorist and when we do not, our use of photographs," and concluded that the Times makes it a point to cover both sides of a conflict. "Our job," Chira wrote, " as we see it, is to provide the evidence from which readers can make up their own minds. I'm afraid we will never be able to satisty [sic] those who want us to come down firmly on their side."
The NYPD is investigating the incident as a possible hate crime.
In October, the Times' Rio de Janeiro bureau received an envelope postmarked from New York City that tested positive for anthrax.
Susan Chira (right) with New York Times executive editor Jill Abramson (left) below:
BEFORE YOU GO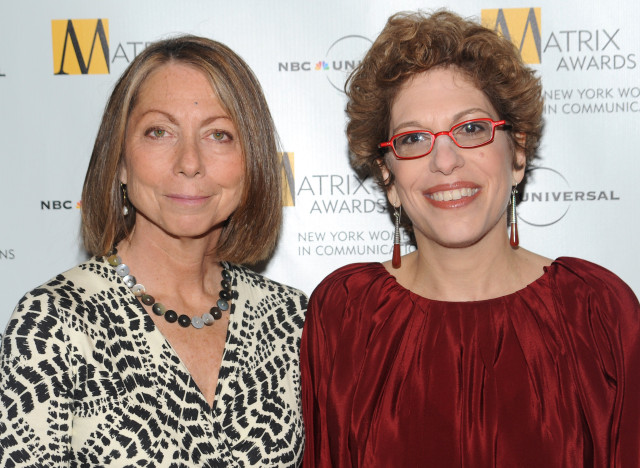 (photo: AP)