Off all the facial piercings out there, we suppose we're most onboard with those chic little nose rings. Miley Cyrus is too, having gone with her dad to get a small stud in her nose in 2009.
But apparently she decided it was time to bring it back. x17online.com snapped pics of Miley, who turns 20 this year, with a brand new nose ring: a small gold hoop.
We're ambivalent about the hoop style, considering it's not a common sight these days. Off the top of our heads, we can think of two people with similar bling: Ke$ha, who showed off her hoop nose ring on her debut album cover and, well, Lenny Kravitz, who's been rocking it for years.
The hoop is a new look for Miley, along with her recently lightened ombre locks. Check it out below and see more photos at x17online.com -- are you a fan?
PHOTO: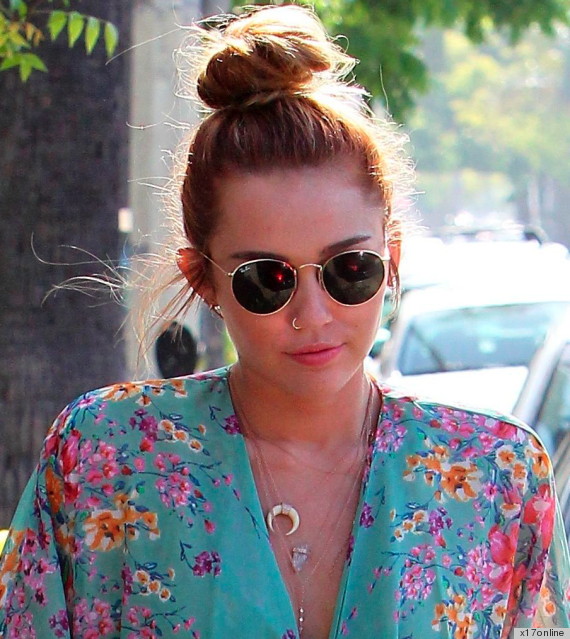 See more under-20s who've gotten pierced:
PHOTO GALLERY
Teens With Piercings