"Men -- who needs 'em?" has been Vogue's approach to cover stars for the past, oh, century. But for the mag's June 2012 issue, Anna Wintour has permitted a Ryan Lochte to grace to cover, making him just the fourth man to ever cover the Vogue.
Lochte, a six-time Olympic medalist swimmer, is joined by Hope Solo and Serena Williams, both wearing ruched retro swimsuits (string bikinis are for Sports Illustrated covers). With the super buff Lochte photographed mid-stride, sporting a lady on each arm, the Annie Leibovitz-snapped cover has a strong "Baywatch" vibe. We half expected to see a bright red rescue board trailing behind them...
The theme of the cover, of course, is the 2012 London Olympics, which have already gotten a fair amount of attention from the fashion industry. Stella McCartney designed the blue and white "kit" (uniform) for Team GB (Great Britain), while Giorgio Armani did the honors for Team Italy. The U.S. uniforms are designed by that paragon of Americana, Ralph Lauren.
Although no one seems to be wearing much of any uniform on the June cover of Vogue, save for some swimsuits. Do you like the sunny, sporty cover or is it a bit too "Baywatch"-y for ya?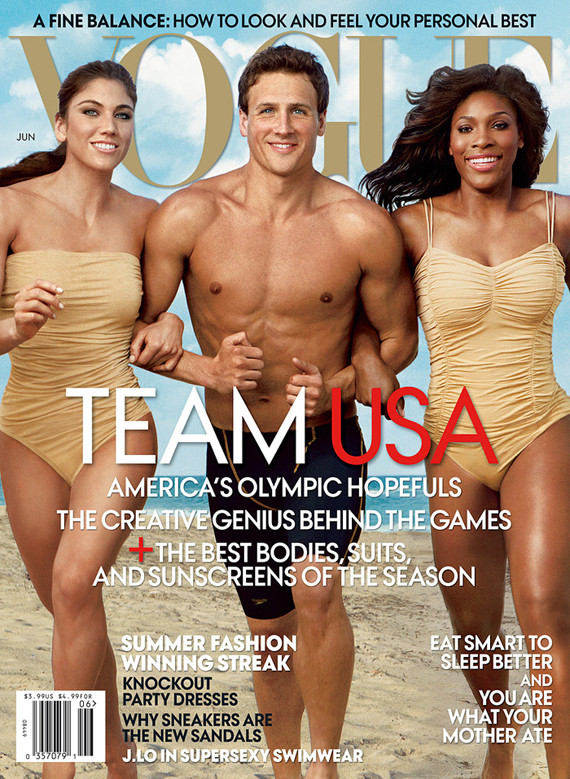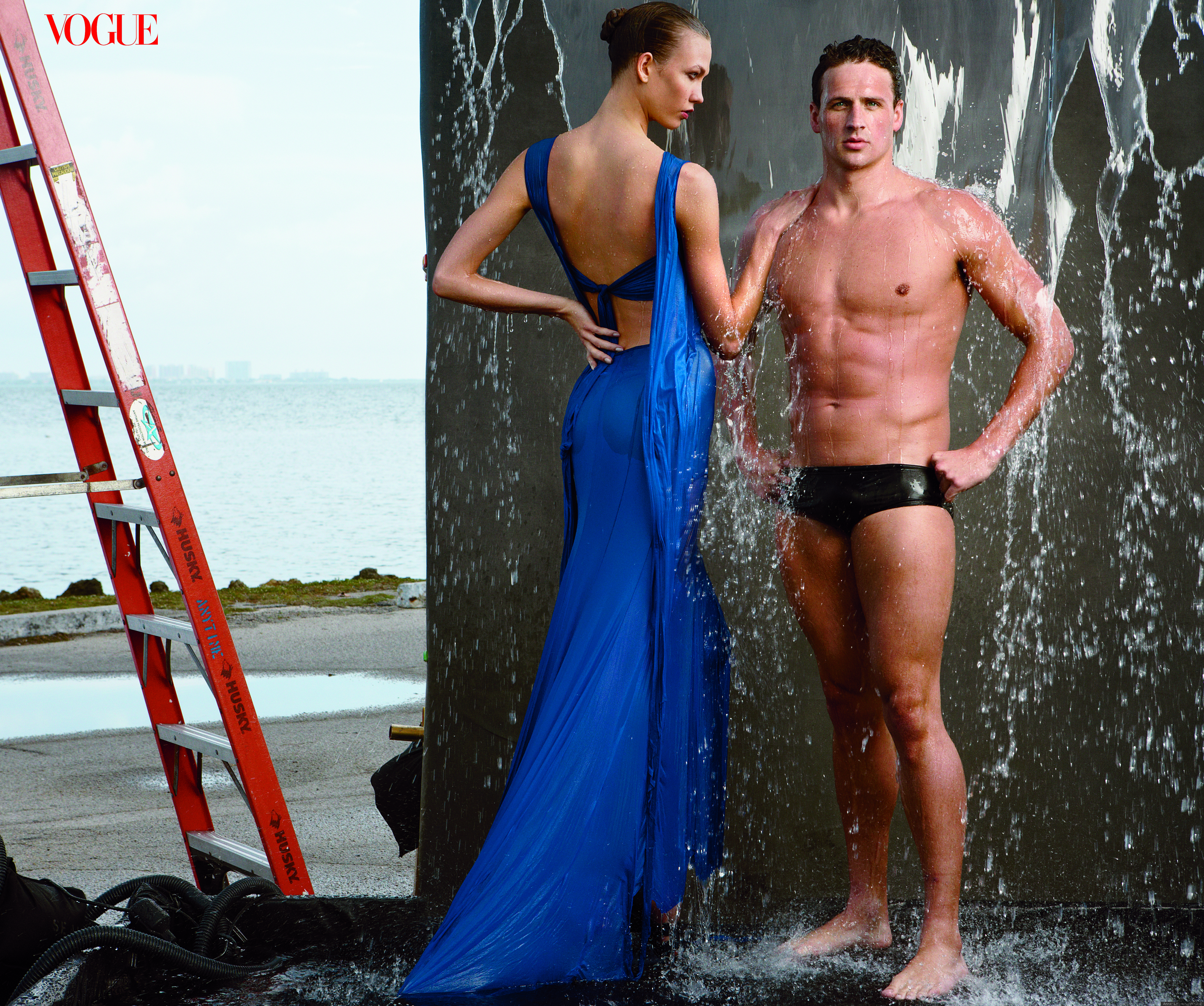 BEFORE YOU GO